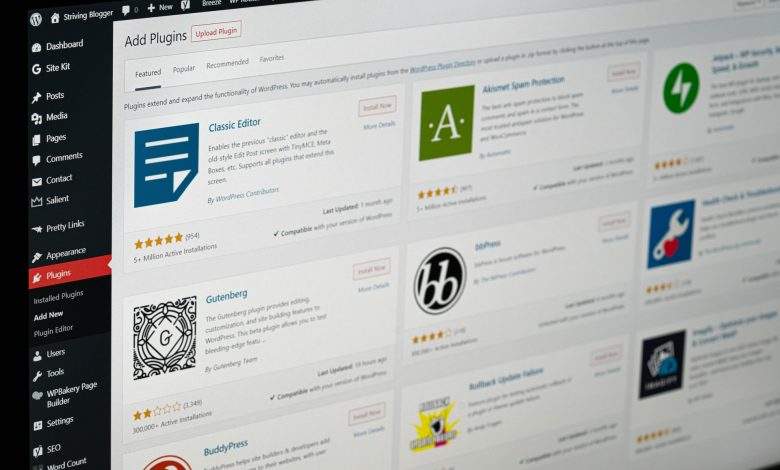 WordPress
Best Author bio plugins for WordPress
When it comes to running an online business reputation is key. If people trust your website, blog, or news company, your business will flourish. And the best way to build trustworthiness is through author boxes. People trust faces, so having a profile that shows who wrote your articles is an essential factor in how readers perceive your blog.

It's important to mention that it also helps writers and authors grow as their names become easily visible to search engines. And businesses that have anonymous authors may be seen as less trustworthy or unappreciative of their staff. Therefore the best way to venerate your authors while still helping your business is through author bio plugins for WordPress.
As WordPress websites are the most popular type of online content developers have decided to create special plugins that simplify the process of creating authors. These plugins are called author bio plugins and they introduce and promote your authors. And as an added bonus they can help you run your business safely and securely. So without further ado here are the best author bio plugins for WordPress in 2022.
1. Simple Author Box
The best all-around author bio plugin for WordPress is Simple Author Box. it provides incredibly detailed author box creation that ranges from fonts, and styles to even the smallest of coloring details. With its customizable responsive author box, you can create bios that provide authors' descriptions, credentials, avatars, social media links, and much much more.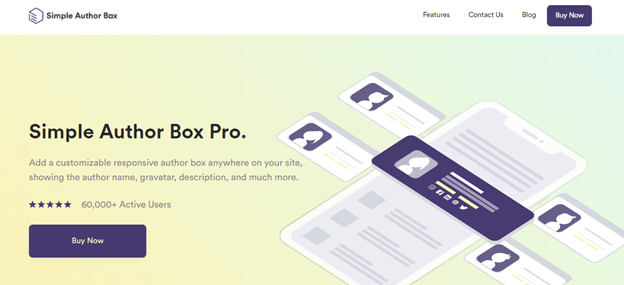 You can make author boxes as opulent or as minimalistic as you desire. As a bit of advice, minimalistic designs such as this are a lot cleaner and easier to read. Less stuff around your content means fewer distractions for your visitors after all. Minimalistic designs take mere seconds to create and they can boost your articles to unseen spires of popularity. That being said, if you're already running a minimalistic website a splash of details and colors might boost your overall user experience. The best way to do so is by coloring author boxes like this one.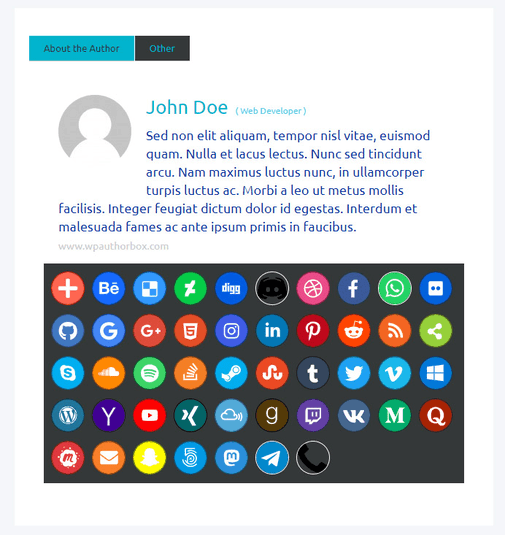 These author boxes are also a great security option as you don't need to create new accounts for your writers. That way you have fewer vulnerabilities on your website. Another important factor in content creation is editors. That can oftentimes carry the brunt of work when it comes to content management. Therefore they deserve credit too. Only with Simple Author Box can you create multiple author boxes on the same post.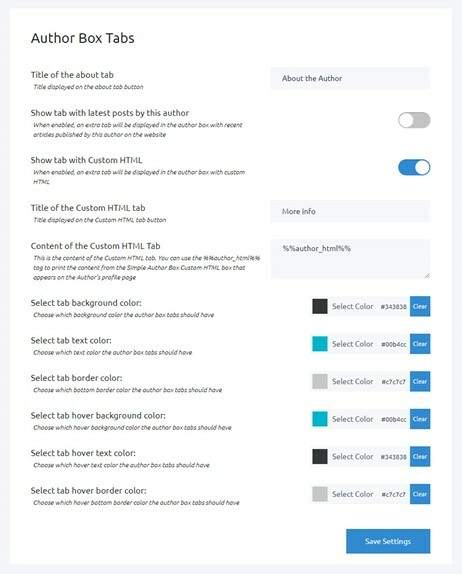 That way you can help both your writers and editors in growing their careers. And if your website deals with in-depth posts that really connect with the audience, having social media links may be the key to connecting authors to their readership. This plugin provides you with simple social media widgets that connect authors to their respective social media.
2. Starbox
If you're looking for a more adaptive style of author boxes you should try Starbox. With its multiple author biotypes, you can try out whichever one you prefer. These author bios are highly adaptable and can help you improve your end-user experience.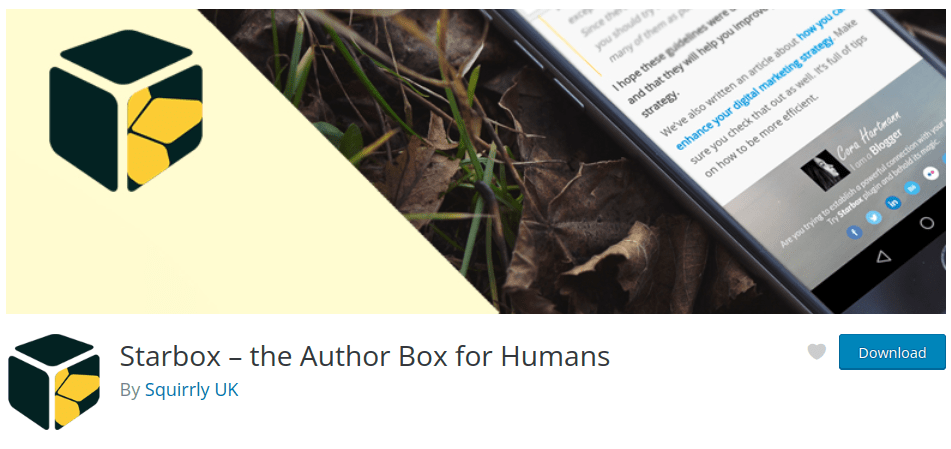 For example, big chunky author bios can be quite a detriment to blogs that are primarily read on smartphones. Their size can oftentimes lead to clunky formatting issues and barely readable descriptions. But Starbox has perfect author bios for both smartphones and desktops. With its drop-down author box, you'll never have to worry if it's compatible with your website's themes as the box itself will be hidden on a drop-down menu.
3. CoolAuthorBox
Sometimes simplicity is key, and CoolAuthorBox has it in abundance. Having extremely in-depth plugins can be very helpful but when you're just starting out you don't want to spend hours obsessing over details. Instead, you just want a plugin that gets the job done.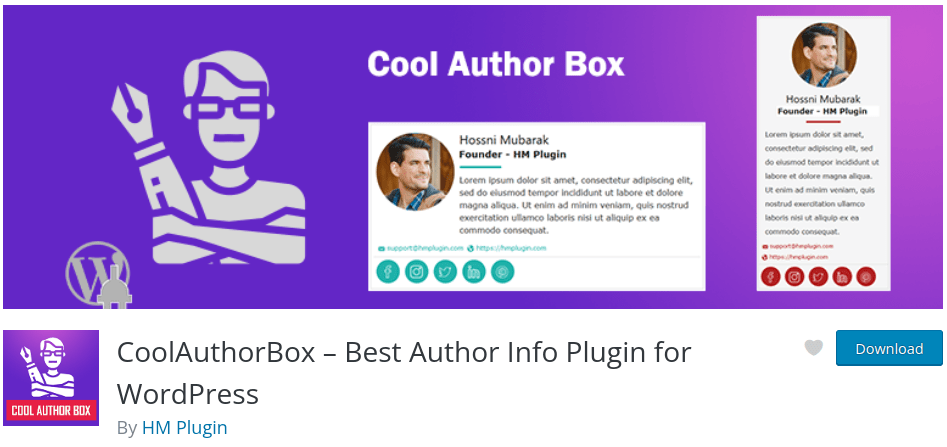 CoolAuthorBox has simple and generic templates that you can instantly put on your website. From there on you'll be able to insert a description, create unique social media widgets, and even create information for individual author boxes on special posts. This plugin is great for newcomers who need to spend extra time on web development and other security-related plugins.
4. Author On Hover
If you need your author bios to be extremely low-key, there's no better plugin than Author On Hover. With it, you can create responsive author boxes that are almost fully hidden from the reader's eyes. But the special thing about this plugin is that if the visitors hover over the author's name, a hovering author box will appear.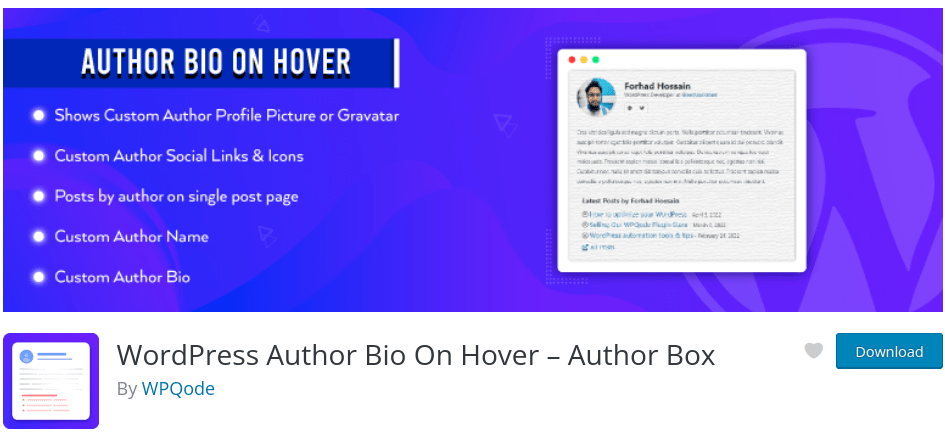 In it will be all the details that authors want in their usual bios while visitors and readers will be minimally distracted. This means maximum attention to your website, while authors still get recognition in search engines and CVs.
All in all author boxes are a simple and easy way to boost your SEO, help your authors grow, and connect your audience to their content creators. Plugins such as SImple Author Box can help you improve your business with minimal effort, so make sure to consider them as your next download.