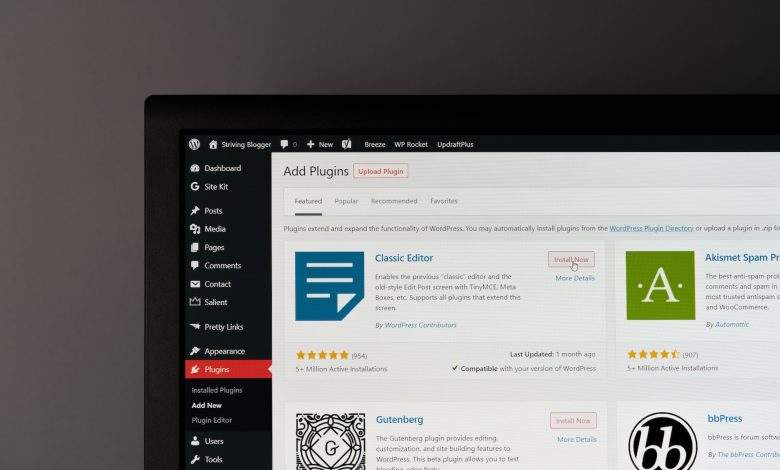 WordPress plugins in general are the building blocks of any WordPress site. They provide additional functionalities to your website or even some functionalities that you do not get with WordPress out of the box. Deciding on the right plugins is very important in terms of website speed, reliability, security, etc. A good way to enhance your security can be through plugins like WP Force SSL to ensure secure connections and WP Login LockDown to protect your site from brute force login attempts.
When thinking about using WordPress reset plugins, it is good to know what the benefits of such plugins are. First of all, as with everything, using the right plugins to reset your WordPress site saves you time, even though reinstalling WordPress takes 5 minutes, it builds up over time. If you are a developer, developing and testing your code and changes is easier with a clean environment.
If for some reason, you are not pleased with your results, you can use these plugins to revert to a previous version or reset your changes. Other than this, keeping your environment clean speeds up the development process as well as the site's performance.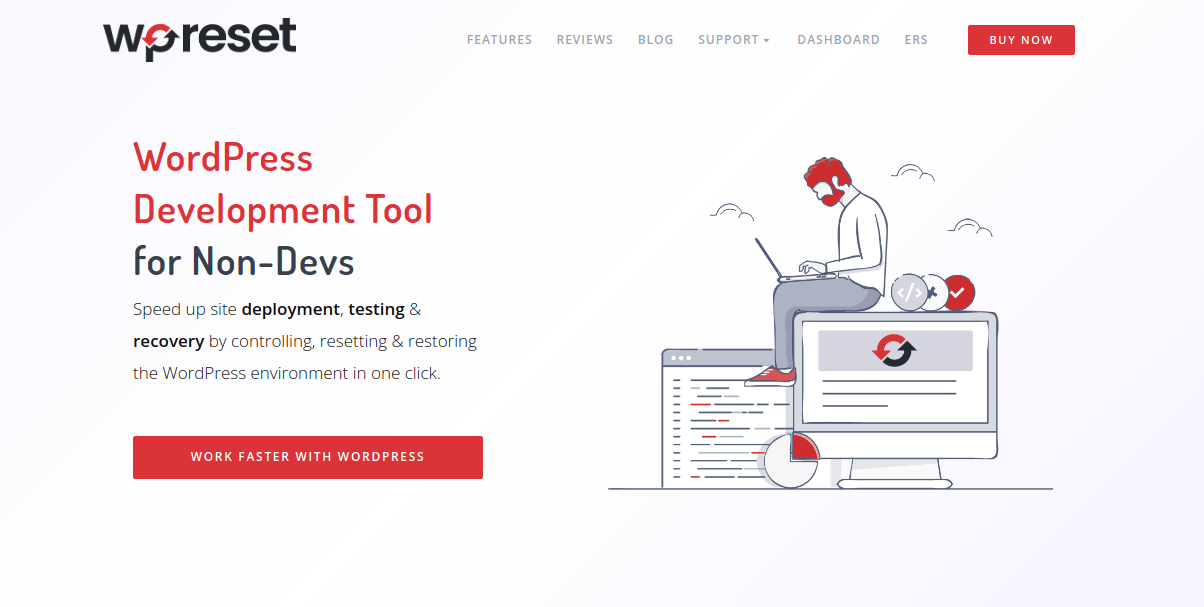 With the WP Reset plugin, you can not only reset the whole website but also reset targeted parts of your website. It is mainly meant for developers, but its ease of use makes it accessible for everyone. You can speed up your site development, testing, and recovery by controlling, resetting, and restoring your WordPress environment in just one click.
WP Reset resets your website's database to the default installation values without modifying any files. It also deletes customizations and content or just certain selected parts. Resetting will delete all posts, pages, custom post types, comments, media entries, and users, all default WP database tables, and all custom database tables that have the prefix defined in the wp-config.php file.
Media files, plugins, themes, uploads, site title, WordPress address, site address, site language, and currently logged-in user will be restored with the current username and password. Do not forget to create a snapshot or a full backup before making changes.
The PRO version comes with 3 times more features than the free one and comes with premium email support. There is also the WP Reset Cloud support for you to offload snapshots to their cloud and save space on your hosting account. These premium features include options reset, nuclear site reset, user roles reset, local data deleting, switching the WP version, automatic snapshots, and much more.

This plugin allows you to reset your database back to the default settings without having to go through the WordPress installation. Unlike the above-mentioned plugin, this one is pretty simple without all of the advanced features of the WP Reset plugin.
Key features include an extremely fast one-click process to reset the database tables, an option to choose to reset the entire database or specific tables, security and safety, command line commands for resetting the database, etc. There is a support forum for any support questions you have.

With Customizer Reset you can reset theme customizations made with the WordPress Customizer in one click. The great thing is that it works with 99% of themes. All changes registered by the Customizer API are removed by this plugin.
Generally, this works with all themes and plugins that use the theme_mod settings type for storing modifications. Unlike the other two plugins, this one is focused only on themes and does not include any of the features the other two plugins have.
Conclusion
So, even though WordPress does not come with the reset button out of the box, it is pretty easy to add that functionality with these plugins. Depending on your needs, either one of these plugins will work for you. You just have to decide what are your requirements. Overall, WP Reset is the most comprehensive plugin out of these three and has the most features.
Once again, check out the PRO version that offers maximum functionality to control all details of your reset process. This plugin has made the development process very easy and resetting your website is a one-click job. However, even though it is simple and easy, remember that some of the features are not reversible.
We recommend you read through the features and usage instructions in detail. This way you will be ready to use WP Reset features without losing any data. And remember, create a snapshot or a full backup before starting to make any changes.