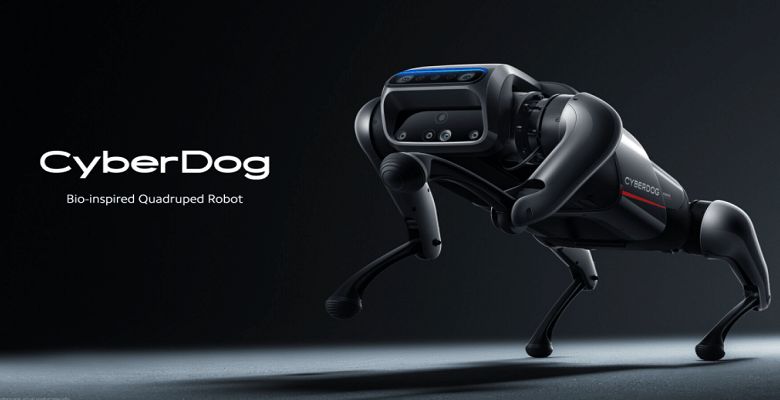 Xiaomi, a Chinese electronics titan, has introduced a quadrupedal robot called "CyberDog" that the company claims "holds unforeseen possibilities." CyberDog is the most recent robotics breakthrough that has made a big splash.
As of now, the business is unsure what CyberDog's primary purpose will be, but it has emphasized the open-source nature of the machine's design and announced that only 1000 units will be made available at first for Xiaomi fans, engineers, and robotic aficionados. The initial units are expected to cost around $1540.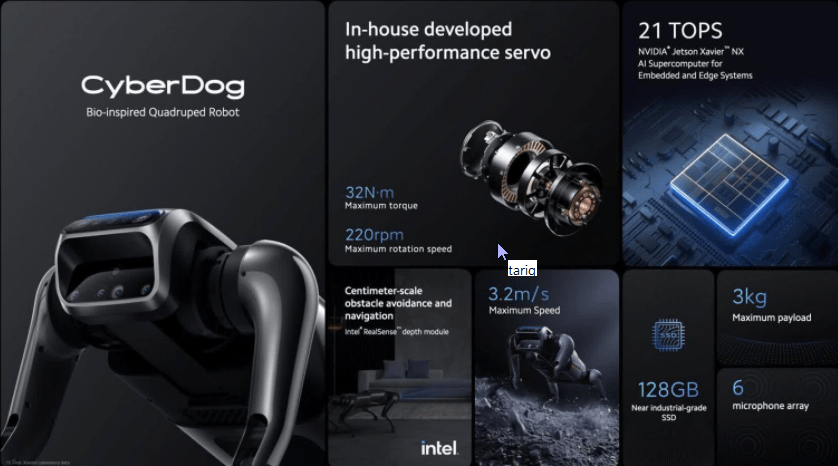 CyberDog Features
The CyberDog, on the other hand, is reported to have a 'pet-like temperament,' with the capacity to respond to voice orders and follow its owner around like a genuine dog. Furthermore, the CyberDog is sleeker, more futuristic, and more threatening.
The CyberDog can even do backflips and maintain a speed of 3.2 metres. Per second despite weighing up to 3 kg. The robot is outfitted with a variety of cameras and sensors and is driven by Nvidia's Jetson Xavier AI platform. Touch sensors, a GPS module, an ultra-wide-angle fisheye lens, and Intel's RealSense D450 depth-sensing camera are all included. These elements also allow the robot to manoeuvre semi-autonomously.
The robot also has three USB-C connectors and one HDMI port, as well as the ability to upgrade the hardware. Overall, the CyberDog is an excellent robotic companion for anyone seeking an alternative to a traditional pet. "CyberDog can evaluate its surroundings in real-time, build navigational maps, plot its destination, and avoid obstacles," according to Xiaomi. CyberDog is capable of following its handler and darting around obstacles when combined with human posture and face recognition tracking."