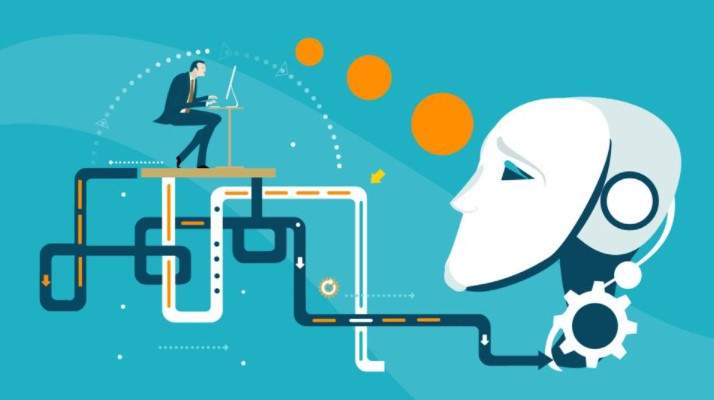 Startup
Robo Investing and all you need to know about it.
If you are increasingly becoming rich or thinking about investing, you have probably heard of Robo advisor. From the time of their invention in 2009, Robo advisors have increased their popularity and use in multifold.
A Robo-advisor helps people automate their investment processes for various financial goals like retirement packages, mortgages, etc. Robo investment concept is so simple, but new investors find the idea of using algorithms to select how they invest unfamiliar, and so they are apprehensive.
In this post, we will look into this concept and highlight everything you need to know about it. Continue reading for more details.
What is a Robo-advisor?
Also referred to as a Robo or Robo-adviser, this is a form of brokerage system that automates investing processes. Usually, Robos are less expensive than traditional financial advisors. They channel your money to prebaked investment platforms majorly made of specially selected low-priced Exchange-Traded-Funds.
Some Robos also provide personalized investment options for individuals with huge account balances and more established investors. And one can choose either a tax-exempted individual retirement account or a taxable brokerage account with this form of investment advisory.
Both of these options can make tax time a little more complicated. If you're financially savvy, then you can handle reporting investments yourself when you submit your free tax return. However, to ensure accuracy it might be a better choice to hire a tax professional.
To relieve you of the stress of choosing the perfect package, Robos, will advise you on the ideal offer based on your needs and financial capabilities.
How does this concept work?
The Robo in this concept is an algorithm in the automated feature that is integrated into this type of investment medium. The automation begins from the time you sign up. The onboarding process usually starts with a questionnaire where you input information to help the Robo advisor system know your current financial status, goals, and level of risk tolerance.
For instance, if you show that you would love to invest for retirement, the Robo would recommend an IRA instead of a taxable account, with a platform of Exchange-Traded-Fund for long-term growth.
Benefits of Robo-investment.
There are many benefits of investing through the Robo platform. Some are discussed below.
1. Convenient and time-saving.
Robo-advisors has a user-friendly user interface that provides a great level of convenience. You don't need to have an appointment with your financial planner or advisors every time you want to review your financial goals.
All you have to do is to share the correct details and get fully customized financial advice. Also, you can track and analyze your investments in one platform, which is accessible at any time.
2. No room for devoid behaviors.
Like the human we are, it is so likely that you'll get biased recommendations from human advisors. On the other hand, Robos are pragmatic in how they operate, and there are always no risks of behavioral biases.
Mostly, this system will only provide you feedback based on your current financial status, financial objectives, and the level you can tolerate risk to advise you accordingly.
3. Speed and reach.
Since these platforms are run on mathematical algorithms, they are likely to speed up investment plans in a way that human advisors cannot.
If you possess a mid-level computer or laptop and a stable high-speed internet connection, then you are almost there. You can handle everything from there with just a simple click of the mouse.
4. Cost-effective.
It is always easy to ignore costs when one is planning on investment, more so when the charges are quoted in terms of percentage, it may seem small. While it may seem insignificant when paying in bits, the amount can surprise you when they are compounded over a long period of time.
Fortunately, technology has led to the invention of Robo advisors, which can lower these exorbitant amounts charged by human investment specialists.
From processing onboarding to realization of actual investment goals, this platform has streamlined a lot of areas in the process of investing. It has removed the need for constant back and forth traveling to consultants with poor customer service and unconfirmed capacity and portfolios.
Conclusion.
Robo investing is probably one of the best alternatives to conventional human advice in the investment sector. And in some instances, it may be several steps ahead owing to its cost-effectiveness, well-defined investment patterns, and being in line with various investment policies and interests.
However, it is also imperative to understand that not all Robos are perfect. And so, you need to be careful when choosing them.