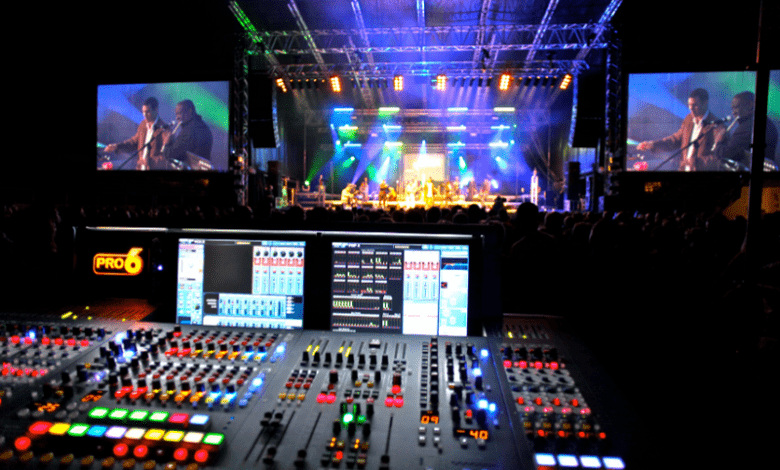 Technology
12 Tips to Hire Best Audio Visual Equipment for Events
Hiring the best AV company is essential to the success of any event. An experienced AV rental company will take the stress out of the technology and make sure that all of your equipment works. During your presentation, an AV company will ensure that all equipment is in working order and will be easy to operate for your clients. When you're choosing the right AV rental company, the following tips will help you select the ideal one:
1.    Knowing Your Budget:
The first tip for hiring the best audio visual company is knowing your budget. Be honest with the AV company about the size of your budget and how much you're willing to spend. They should be able to give you some suggestions based on this. This will save you a lot of time because they won't quote you for a project that exceeds your budget. Lastly, always be sure to communicate clearly with the AV company so that you don't have to worry about them getting the job done.
2.    Choose a Dedicated Company:
The next step is ensuring that you choose a dedicated AV company that has a proven track record. You should ask for references, testimonials, and references from previous clients to make sure that you're choosing the best AV company for your event. The AV company you choose should be willing to answer any questions you may have and be available both before and after the event to ensure that all of the equipment is up and running.
3.    Be Sure to Ask for References:
The best AV company should provide you with a list of past clients. This will ensure that you have a great experience. If the AV company can't provide you with references, you can't go wrong with them. In addition to having a good reputation, an AV company will also be able to meet your budget and requirements. It's also important that they offer flexible payment plans.
Before finalizing a contract, ask for references. Contact previous clients of the AV company to get their opinions about the service. This way, you'll have an idea of the kind of service you'll receive, and you'll be able to decide whether to choose them for your next event. If the AV company doesn't provide this information, don't waste your time and money on a company that will likely fail to deliver.
4.    Discuss Your Requirement with Company:
When hiring an AV company, you need to be sure you can communicate with them. Discuss the history of the audio visual company and its staff. Find out how long it's been in business and how many years it has been around. They should also be familiar with the venue you're holding. The best AV company should also be able to accommodate the budget you're asking them for. This way, the AV will be able to meet your needs and your expectations.
5.    Provide a Quote:
An AV company should be able to provide a quote. You should be able to get a quote from the AV provider. A company should ask a series of questions to learn about your needs and the kind of event you're hosting. It should also be a good idea to ask for references. A professional audio-visual company will have a thorough knowledge of the equipment they need to set up and run your event.
6.    Run Event Smoothly:
AV companies should have the ability to show you case studies of events similar to yours. They should have a portfolio of successful events. If you're planning a corporate meeting, don't choose a company that only has mega conventions in its portfolio. Instead, look for those that focus on small business events. They'll be able to provide the equipment and AV technicians you need to make your event run smoothly.
7.    Trained Staff or Technicians:
Besides being knowledgeable about the equipment, a top AV company will also offer trained staff that will handle all of the setup and troubleshooting for you. This will reduce the risk of any malfunctions. You can hire an audio visual company that provides dedicated technicians to handle problems. This will help you to cut down on costs and maximize the effectiveness of your event. Once they know everything about your event, they can quote you the cost of their services.
8.    Go Towards Less Expensive Options:
In addition to their extensive experience, AV companies should be honest. If they aren't able to service your event, they may suggest less expensive options. They should be flexible in their pricing and time. When you hire the best AV company, you'll get the best value. Moreover, it will save you money. It will also give you peace of mind. You'll never have to worry about the equipment or its condition.
9.    Make Presentation Memorable:
Hiring the best AV company for your business can save you a great deal of time and frustration. You will receive better sound and lighting quality, and you will not have to worry about troubleshooting the equipment when dealing with a professional company. In addition, an experienced company can create a custom sound system. It will make your presentation more memorable.
10. Find out How Much the AV Company Charges:
This can be tricky because some companies will charge extra for extras. You may not have a clear budget, but if you know how much you can spend, you will be able to find the right AV company for your needs. If you are planning a large corporate event, a small business event, or a house of worship event, you should hire a company that specializes in those types of events.
11. Type of Equipment:
Find out what types of equipment they have available. AV equipment can last for years. So, it is essential to choose a company that keeps its inventory updated. Be sure to ask questions of previous clients to get a feel for their experience working with a specific company. You should also check to make sure that the company is punctual. When you are working with a company that relies on its employees, on-time arrival is essential for the smooth running of your event.
12. Lower-Price Quote:
Consider the amount of money you're willing to spend. If you're looking to save money, try to hire a lower-cost audio-visual company with a lower-priced quote. This way, you'll avoid being surprised by the final bill or a missed deadline. In addition to finding the best AV company for your event, make sure you do your research before making a decision. Then, you'll know exactly what to expect from the service you hire.
When choosing an AV company for your business, be sure to get quotes from a few different companies. The cost of hiring an AV crew for your business is essential. As it's important to hire a professional company for the best AV services like EMS Events. You want to make sure you're not only getting a good price. But that the crew you hire can install the equipment correctly and without damaging your walls. There are many other factors to consider when evaluating the best AV company for your event.