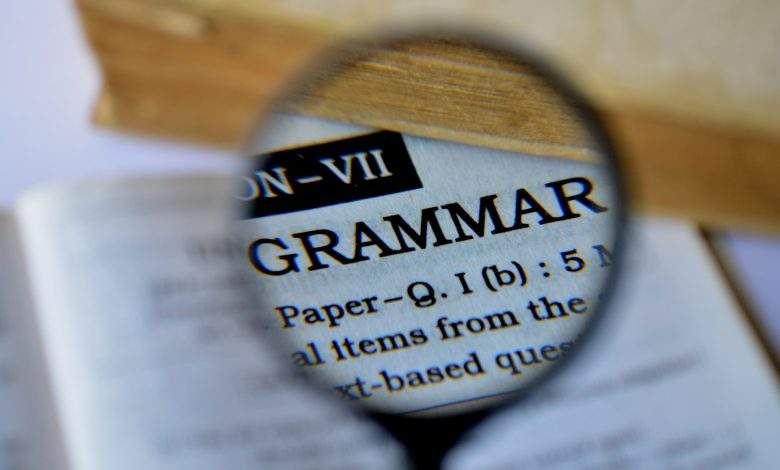 Software
Best Grammarly Alternatives For Error Free Writing
We can say we are lucky that we live in an era where one language is spread worldwide and that so many things operate and people communicate in one language like English. To maximize our benefits, we all strive to improve every day, but would not it be awesome if there was a tool that follows your thoughts on board and suggests just the perfect solutions possible?
I guess we say we are lucky again. One of the first that opened the doors for others in the sphere of automatic grammar correction is the tool called Grammarly. It is one of the commonly known software pieces for conducting grammar, spell-checking, plagiarism, and more.
However, the users should also consider some Grammarly alternatives that will allow them to improve their daily writing. If you would like to explore out of the box then stay tuned because this article brings you several Grammarly alternatives that will take your writing game to another level.
1. Linguix
Linguix quickly broke its way to the very top of alternatives. It enables the clients to deliver better content quality thanks to highly sophisticated AI in the background.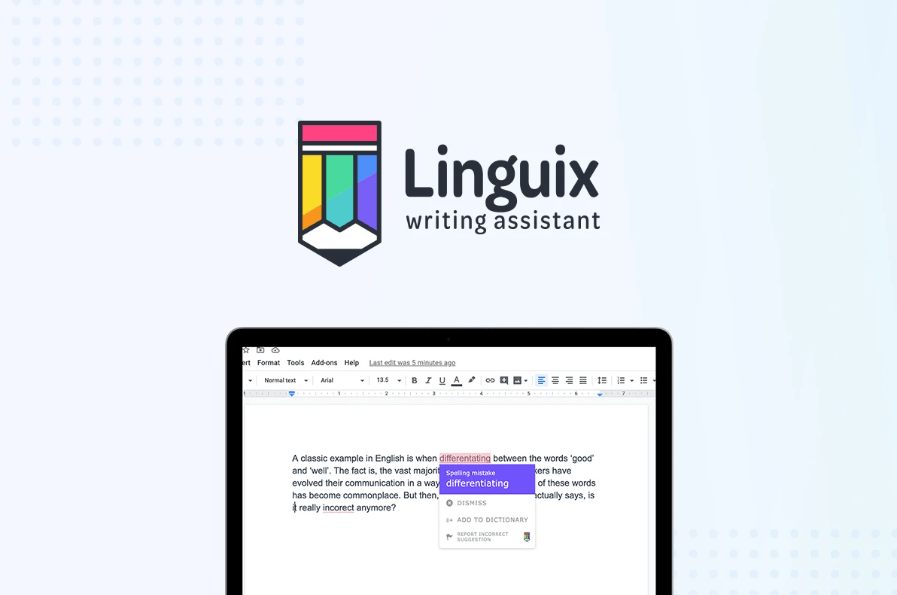 Sometimes everyday writing requires a customized approach and style of writing, so the typos happen more often than we would like, but not with Linguix.
AI-powered writing assistant that automatically suggests a correction of every wrong move you do. Apply the recommended changes to complex sentences that might strike your readers as confusing and ensure good clarity.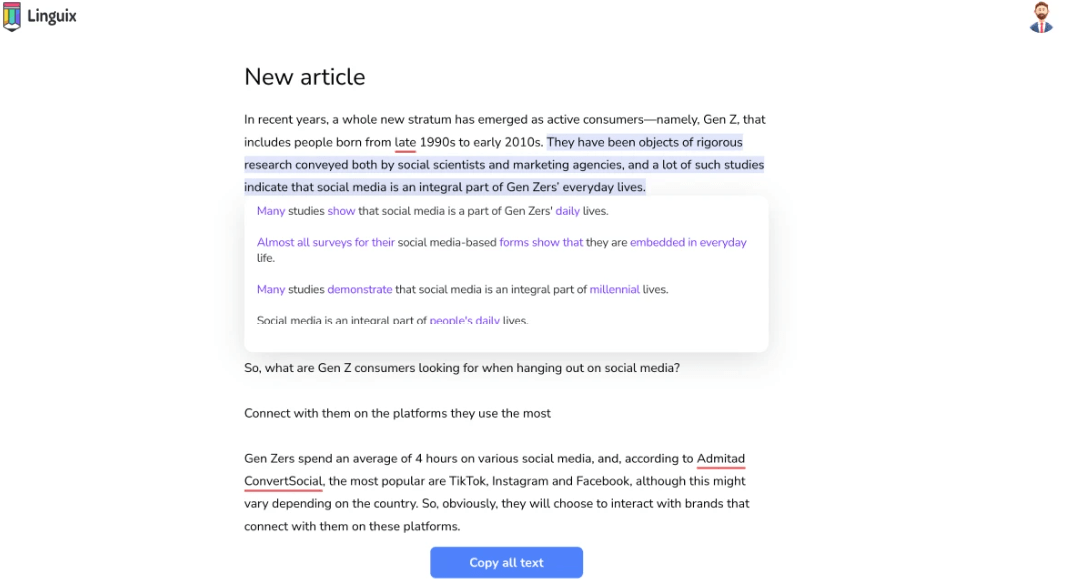 Rapidly growing, Linguix is the choice of many successful content creators, agencies, and managers. It is easily accessible since it does not require any extensions or further means of use.
One of the features that users found interesting is the ability to build the brand among the team. With Linguix, users can enforce certain stylistic rules that will distinguish them and their work in the end.
2. Hemingway
This tool is inclined to help users create a clear, concise, and effective piece of writing, It will point out spots where simple grammar mistakes ruined your thought.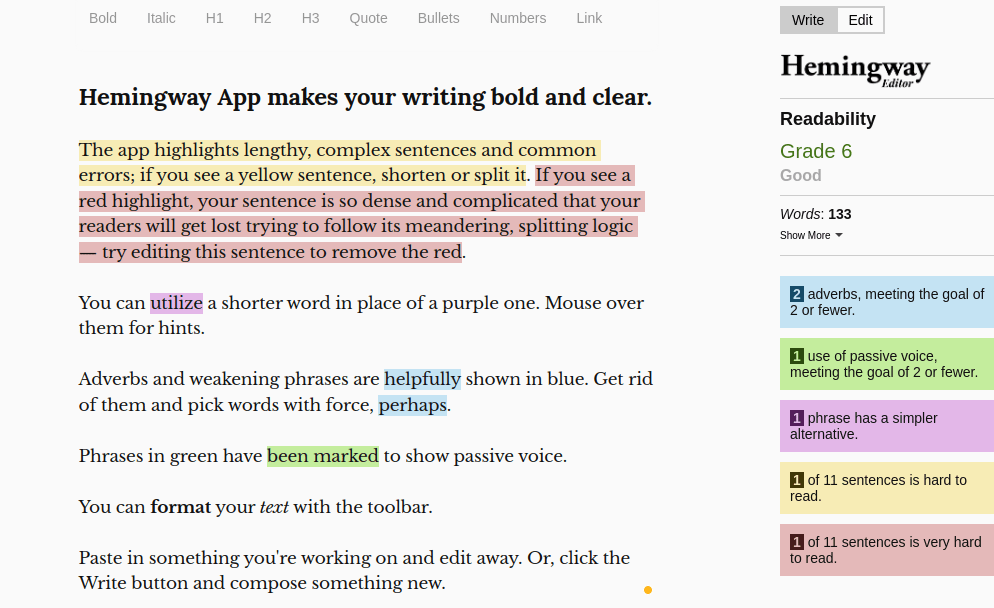 Applying the corrections will boost the overall grade of your post. Once your content is ready, Hemingway allows direct upload to your WordPress site. Visual tools that guide you while you create your piece come in very handy.
3. Ginger
Ginger brings the basic grammar mechanics necessary for high-quality text content. Especially if you are the type of writer that prefers the text to sound natural.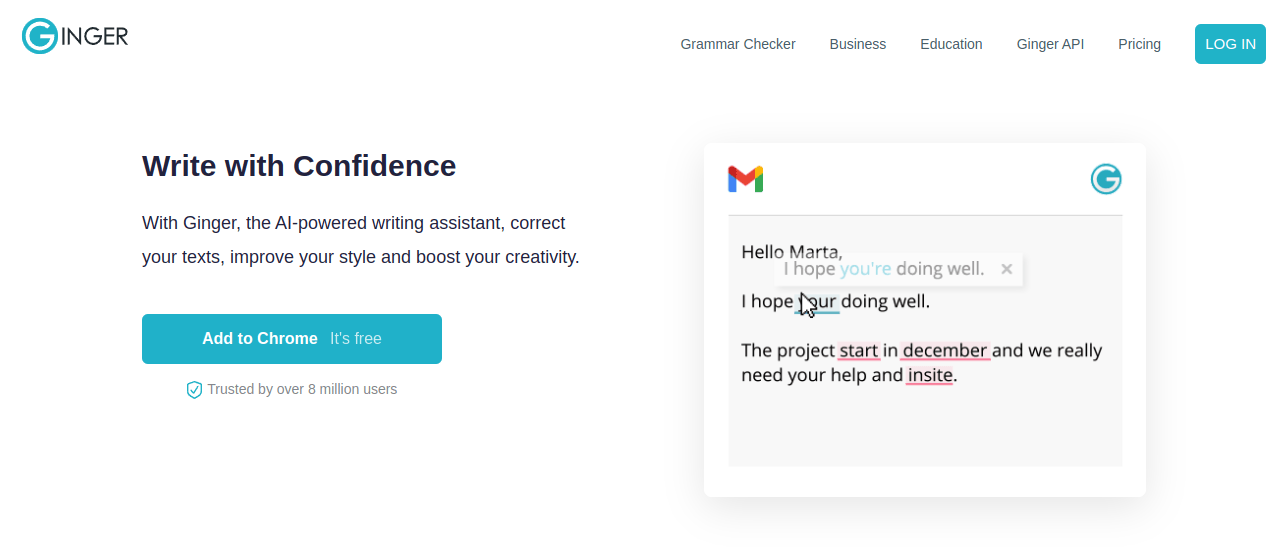 The tips you get are drawn from the context and the suggestion message box is easy to handle. Quickly turn your mistakes into brilliant words by following the in-browser instructions for the underlined content.
4. PaperRater
Yet another Grammarly alternative with more than just one service offered. This multi-purpose tool will suit your needs from improving homework or master thesis.
PaperRater allows you to see the scores as you edit and look for opportunities within the text. Just like its competition, with PaperRater you can set custom goals you want to achieve when writing your piece.
5. LanguageTool
LanguageTool is one of these tools with global views on the game, suitable for those who prefer reaching wider audiences. In its arsenal, it has basic grammar and spell-checking applicable to tens of languages.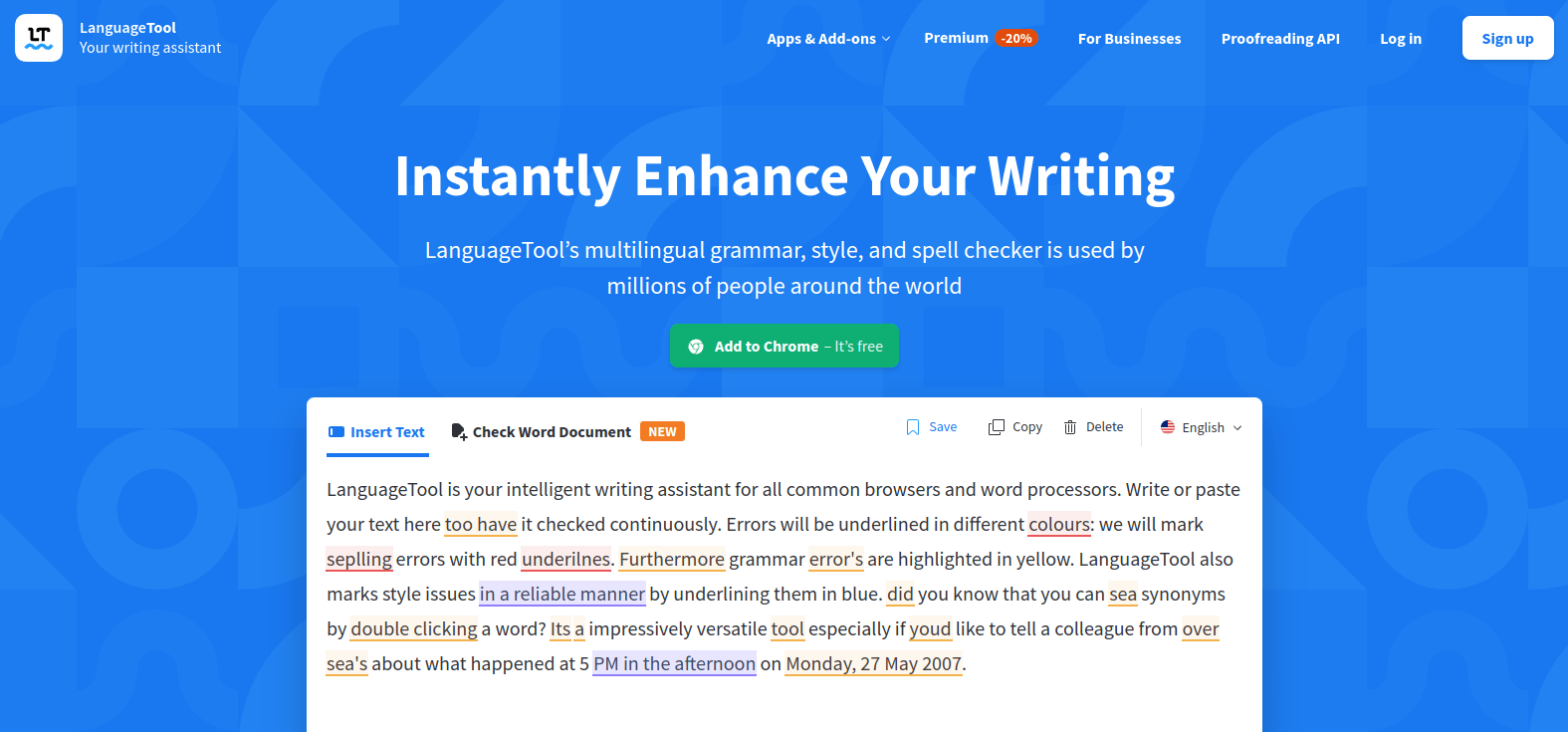 Where it applies, LanguageTool is gender sensitive and able to check up to 100.000 characters at once. If there are any errors in your complex numbers in the text, don't worry, the LanguageTool will let you know.
Conclusion
With all respect to Grammarly as one of the first platforms that emerged, several alternatives gained respect among content creators and agencies. Thanks to the features it brings, Linguix is the champ of the list. The powerful AI instantly identifies all sorts of errors that your text might contain, from typos to grammar or punctuation mistakes. The best part is that it lets you easily reconstruct your sentences and get content of high quality and clarity.