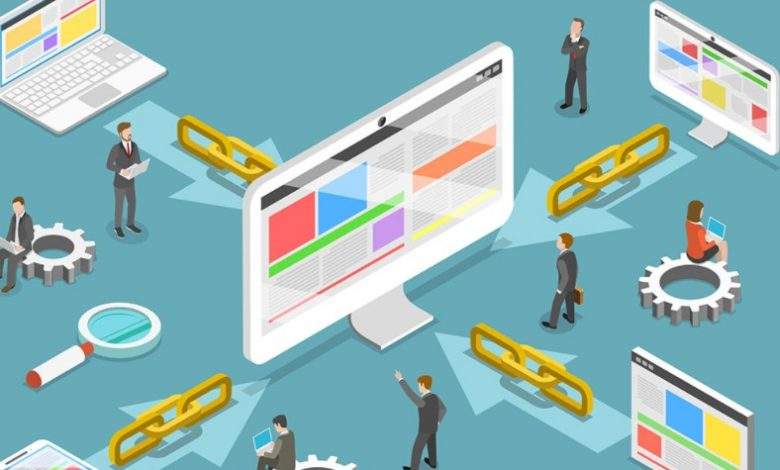 Technology
An Easy Guide to Building Links for SEO
Link building is a Search Engine Optimization (SEO) strategy that involves getting links to a website from other sites as a way to grow your rankings. Acquiring these backlinks from high authority sites establishes authority to your site in a kind of flow of trust paradigm. As a matter of fact, search engines like Google use the links as a ranking signal for web pages. In other words, link building does play an integral role in increasing ranking metrics with search engine result pages (SERPs). It helps drive organic traffic, which is an asset in the digital space. This is just the tip of the iceberg. Here is an easy guide for how you can successfully build links for SEO:
Adding links manually
This link-building method involves manually placing your link to a website that does not belong to you. Some ways to add links manually are through business directory submissions, blog comments, posting on community forums, or social profile creation. Adding links requires less effort and gives you more control since you do not need to rely on any third party for links. As effortless as this strategy may be, it does not garner the highest quality links. Search engines view such links as low value. They can also flag them as SPAM. Manually added links do not give you a significant competitive advantage. However, there are ways to add links thoughtfully and make the most of this tactic. For instance, you could leave meaningful blog comments instead of posting random ones hoping to shoehorn links to your site.
Requesting for links
Asking for links requires time and effort. It involves requesting owners of websites with high authority to link to your page. Have a compelling reason to convince a website owner to link to your site. Remember, the website you need a link from has no incentive to help you. Stating what they stand to benefit increases the chances that they will link to you. Offer to create informative content as a guest blogger on their website.
Offer them a superior resource than the one they use, or highlight their work in your content as ego bait. Giving testimonials and positive feedback on their products is also an excellent way to increase the chances that they will link back to your page. Other compelling reasons to link to your site are offering to fix a dead link, requesting credit if they are using your resource, linking back in return, or providing the website with a killer story to cover.
Try to only request links from a website that relates to your niche. That increases the likelihood of gaining sustainable organic traffic. In this regard, invest in top-quality outreach tools to increase your link-building success. You will need tools for the likes of site audits, competitor analysis, keyword research, link building, and rank tracking. Ahrefs is one of the industry-standard tools with 360-degree functionality when it comes to SEO.
You can use tools ahrefs alternatives some of which are free while others are paid, albeit similar in terms of features. Remember, take time to create well-written pitches when contacting the site owners. After all, your first impression could make or break your chances of getting a backlink.
Earning links
Earning editorial links is another free way to gain a competitive advantage using links. It takes significant effort to deserve links, but the rewards are worth it. One way to earn links is by having relevant content that will gain your popularity with other sites. When you have educative and informative content, third party sites have all the reasons to link to your website. Learn other crucial SEO methods. You will solidify your SEO game and improve your ranking with search engines.
Wrapping up
Backlinks remain to be an integral ranking factor for search engine giants. Quality links act as testimonials showcasing the value of your content. Proper link building is part of an excellent marketing strategy. It is a sure way to stand above the competition and win long-term. You can blend this along with other SEO strategies like educative content, excellent user experience, and robust technical foundations to drive organic traffic.