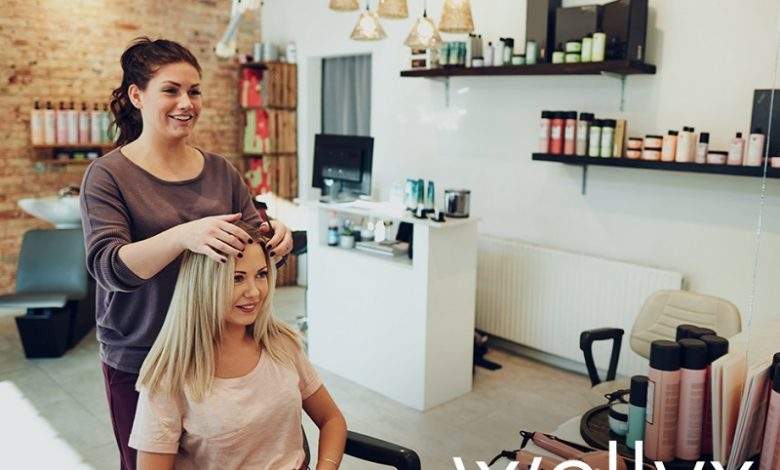 Software
5 Valuable Advantages Of Implementing Salon Appointment Software
The dream of doing business is entirely different from the actual processes of doing business. Even when you prepare a feasibility report for a salon, you can't understand its challenges. Because this is only paperwork, not any kind of practical challenge. Practically managing everything starts getting tough with time. Sometimes things can get more frustrated for you and the staff. Even though the use of the software might not be a part of your plan. But practically for the salon's growth and its effective management, you need Salon Appointment Software. This software can make things better and can remove frustration from a salon.
Well, most of the salons avoid software because of the fear of giving training to staff. Because it is a common concept that learning computer skills needs training. But for all who belong to this school of thought, there is no need for training. This software has such a user-friendly dashboard that you can kick start things immediately. Believe, that you are doing great harm to your business by not using this software. This might not be obvious for some but you will realize that soon.
This software is ideal for bringing in control of the solutions of the salon seamlessly. This software offers you a lot of benefits that increase the effectiveness of business. This makes you more strategic towards your salon plans.
Most Reported Valuable Advantages Of Salon Appointment Software:
These advantages show that you can't ignore its implementation at any cost.
1.    Convenient Process Of Appointment Booking:
The revenue of the salon very much depends on the efficiency of this process. But the management of this process leads to client satisfaction sometimes. The staff has to run for attending phone calls by leaving clients waiting behind. This leads to the dissatisfaction of the current client. This means that for getting a new client, you are ignoring the existing one. Even though you don't want to do this.
The appointment software allows clients to focus only on the clients present at a facility. It takes over the complete pressure relevant to appointment booking. Moreover, make clients empowered over the process of their appointment booking. They can 24×7 choose their favourite slot for booking and can send a request for appointment confirmation. The management of all requests is only the responsibility of the software.
2.    Stock Management Of Salon:
You can't overlook the management of stock because of other processes. It's important to keep in check and balance the resources of a salon. For the convenience of your customers, you invest a considerable amount of your revenue in inventory. So, it's important to ensure that staff is using your investment in the right way. You don't have to put pressure on staff for this. This software can take care of the inventory with ease. The software keeps an accurate record of the items available in the store. Furthermore, notifies if any element of the inventory is going to expire or you need to reorder a specific item.
3.    Ease The Process Of Payment:
Without convenient payment processing, the process of appointment booking can't be complete. So, we can call it a gem feature of the Appointment Software For Salon. The software is so smooth in facilitating the integration. As a result, you are free to connect software with payment gateways that are appropriate for your business. Furthermore, the software keeps track of the due payments of a salon. It notifies clients about the dues remaining with a salon. It uses SMS or email for notifying customers about the remaining dues.
4.    Supports E-Commerce:
The ideal feature of the software that takes care of e-commerce is a point of sale. This software allows customers to get information about the various services online. It makes sure that they don't feel any difficulty in getting access to their desired service. Because a well-functioning online store increases the chances of gaining new consumers. Moreover, this software generates online invoices for each transaction and keeps a record of it. The online generation of invoices is a big step towards being environment friendly.
5.    Overall Management Of Salon Business:
This software is efficient enough in simplifying all operations of the salon business. You can call this software multi-location software. Because you can manage multiple branches of a salon with this single software. It is efficient in maintaining the accounts of the business and generating financial reports. You can get access to any kind of business data with only a single click. The automation of the system enables it to complete each task efficiently.
Final Comments:
This software is providing you with everything which any salon business needs to flourish. So, if you are not using exceptional software like Wellyx, do it now. It's your turn to win a race against time. Make yourself better enough that time won't be able to beat you. You don't have to adopt rocket science for it. Only a little automation is required to get things done.