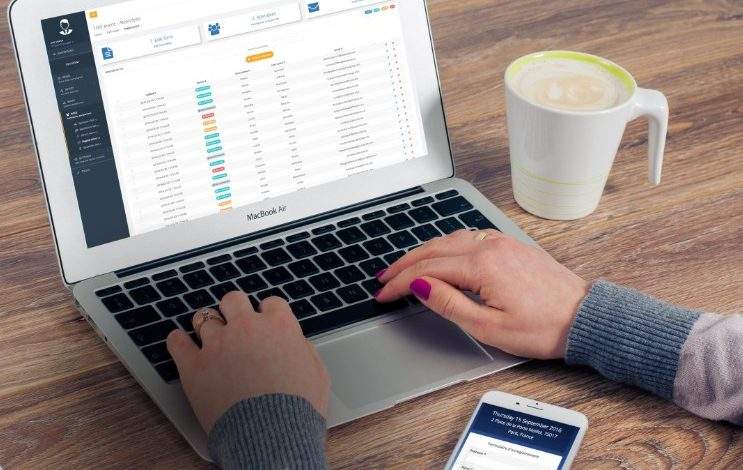 Gadgets
The Benefits of Using Event Management Software
Event management software has become vital to the successful execution of any event, whether it's a personal or corporate gathering of friends and family or an important conference that may impact the future of your business. In order to make sure you have all of the information you need at your fingertips, in real-time, you'll want to invest in a quality event management system. Here are five benefits of using event management software.
CRM and Event Management Software
The abbreviation "CRM" refers to "Customer Relationship Management". Therefore, a CRM program is useful for keeping track of past, present, and potential interactions with customers. Attendees at your event are likely to be prospective buyers. In order for the sales team to take charge and make appropriate decisions, it is crucial to integrate a customer relationship management system with the event management software.
Centralized Tracking
With so many moving parts, it's easy for an event to fall apart. Contact Ungerboeck for event management software that can help you keep track of what needs to be done, when it needs to be done and by whom. This will keep your entire team on-track and help prevent last-minute headaches during setup. The right software also makes it easier to communicate with vendors about logistics such as set up and clean-up times. It can even help with things like managing catering orders or ensuring there are enough clean linens available for use throughout a multi-day conference.
Complete Control
Planning events can be stressful. There are a lot of moving parts, and details can get lost in e-mails and other documents. That's why event management software is key to making your life as an event planner easier. With everything stored digitally, you can access your information anywhere at any time. Not only that, but organizing your event on computer makes data entry faster and more accurate. Best of all, it's much more efficient than paper-based systems!
Easy Planning
No matter how small or large your event is, you should be able to use event management software to plan it. Whether you want to keep track of individual tasks or are looking for a way to organize a complete event, technology can help you keep your plans in order. With features like customizable scheduling and reminders, planning an event has never been easier. You'll always know where you stand with event management software. In addition, event management software makes it easy to share information with attendees and other important parties. As a result, your whole team will be on board from start to finish!
Measurable KPIs
While there are many metrics for measuring event success, it's key to understand your specific business goals. Are you looking to raise brand awareness? Convert leads? Increase email subscribers? Each business is different and will have different goals, but all of them can be achieved with great event management software.
Easily Viewable Statistics
If you're looking to plan and manage your event, it's important to know how many attendees you can expect. With event management software, you can see statistics and projected attendance based on real-time data. This way, you can better prepare—and make adjustments if necessary. For example, you may need more tickets or a larger venue if too many people RSVP. Or, you might realize that ticket sales are low and offer discounts for early birds. In any case, event management software helps you stay ahead of potential problems so your event runs smoothly from start to finish.