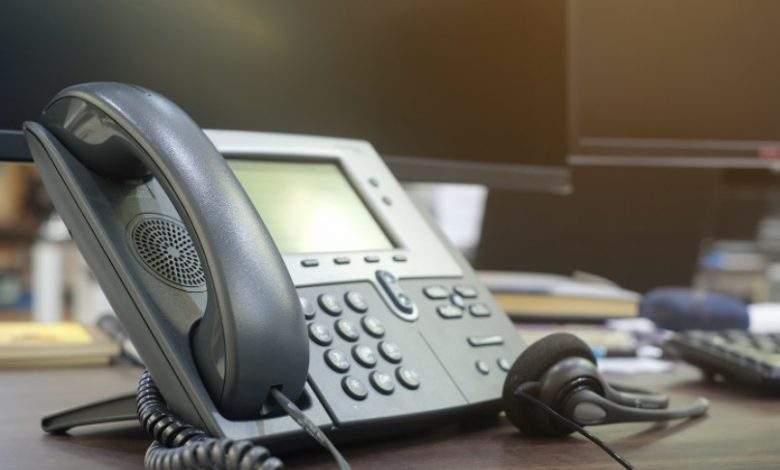 Internet
The Benefits Of Having An SIP Phone Service
Many business owners and even ordinary people hear about the term "SIP phone service". 
Under the umbrella of that term fall many details.
In this article, we will tell you what is the SIP phone service and where are some of its benefits? 
 

What is SIP phone service?
SIP (Session initiation protocol) is a communication solution that allows a user to connect calls via the internet.
This technology is good in case you want to manage multimedia communication.
For example, many apps such as Facebook and zoom rely on SIP to offer free calls to users!
Sip is responsible for controlling data transfer and creating any connection needed to do a phone call. 
Such systems need a trunk that leads communion into a specific private branch exchange. In fact, the incoming and outgoing calls depend on the trunk's channel. 
The SIP protocols depend on the internet to overcome the PRI ( primary rate interface) line while it connects the PBX to the PSTN (public switched telephone network).
A business will have the chance to benefit from several features using this system. For example, employees will be able to forward calls and reply automatically to clients. Sadly, such features don't exist in the traditional phone lines. 
 The PBX technology is able to transform analogue and digital signals, allowing a user to transform their call via the internet. 
 What benefits does the SIP phone system offer? 
Besides the cost benefits, SIP services also deliver:
1-More Security 
SIP ensures the safety of data and calls of both employees and customers. 
The systems provide a high-security service so that you can experience peace of mind.  
2-Saving more money
If you decide to install a SIP phone system, this means that you will be saving a lot of money as you will need less maintenance for sure, and you will be able to buy some great bundles at cheap prices. For example, you will be able to make international calls at low prices, compared to traditional phone systems. 
3-Working remotely
Installing such a system on your laptop or your smartphone will give you the chance to answer calls while you are touring around the world. So no need for being inside the office sitting at a phone desk. 
An employee can be living abroad and still reply to any call, as the system helps deliver the calls automatically to the employee wherever they are!
4-The ability to apply software updates 
Such a system can help you make software updates easily. This will boost the performance of the call, resulting in more profits and a better reputation. 
You will be able to keep up with all the customers' needs and the changes occurring in the industry. Especially since such technology is witnessing a huge development on a daily basis!
5-High quality service
Having a high internet connection and a good SIP phone system will help you have quality calls with your clients. 
You will experience no issues such as echos, noise, or call cut. And this will boost the positive relationship between you and your friends. 
When was the SIP system invented? 
SIP was developed by the Internet Engineering Task Force in 1996 and standardized in 1999. SIP addresses the evolving needs of IP-based communications.
It was originally designed by Mark Handley, Henning Schulzrinne, Eve Schooler, and Jonathan Rosenberg.
 Bottom Line
Installing a SIP system is a benefit for your business as it increases your profits and boosts your reputation. 
Such a system has several advantages that will surely push you to 
buy it.
And you have a lot of information about the SIP phone system, are you going to install it?