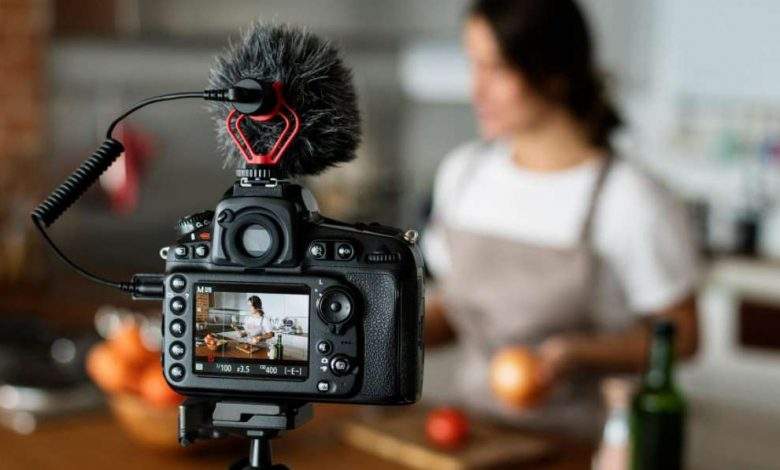 Technology
4 Reasons Why You Need To Utilise Video Content For Sales
It's also evident that many content creators recognise the multiple compelling benefits of incorporating video content into their promotional campaigns year after year. When done correctly, using video for sales can provide you with a tremendous advantage over your competitors by promoting a product or service, increasing consumer interaction, or growing their social networking reach.
Visual content is one of the latest contributions to your advertising toolkit. However, you may still have reservations. For example, is it worth it to think about using videos to promote your company? Do you have the resources necessary to generate and promote video content? Fret not, because the right company with a passion for videos would help you out. But if you still want to know why you need to utilise video for sales, read this article.
Helps You Boost Sales and Conversion Rates
First and foremost. You can make loads of money with videos. For example, a promotional video on your homepage can boost conversions by 80%. And the best team you have partnered with has already ensured that video performs well in whatever category in which it is used.
Besides, videos could ultimately result in direct sales. According to studies, more than 50% of people who saw an explainer video regarding a particular product or service went to buy it. So be sure to accelerate your sales cycle with a personalised video.
When you consider all this, the video's efficacy isn't that unexpected. After all, your most dominating perception is vision. Moreover, the majority of information sent to your mind is visual. So, if photographs can significantly increase involvement, think about what animated visuals can do for your brand.
Search Engines Love Featuring Video Content
Aside from the fact that videos are wonderful elements in many marketing initiatives and an excellent resource for delivering information, another amazing benefit that advertisers adore is your brand's position on the search engine results page.
Videos may generate a lot of natural traffic to the website. However, you are raising your position and getting views if you spend the effort to guarantee that your visual content is SEO-optimised, with a nice and appropriate image, eye-catching headline, and high-quality content.

For better optimization, you can also create a transcript of your video. Converting video to text and placing a transcript increases its searchability, allowing more people to find it
Provides Great ROI
Did you know that 83 per cent of firms know that video content offers the best return on investment (ROI)? Even though creating video content is not easy, you can rest assured that it is worth it. Besides, with the help of the best video editing tool needed, your brand's content videos will surely turn site visitors into paying markets.

Videos Are the Future
The way individuals embrace technology is shifting and changing as well. This involves using more formats to attract and engage consumers for media content.
It's important to consider how everyone can use videos to make the most impression, from promotional videos to live videos. The potential of virtual reality or augmented reality and streaming platforms at your fingertips would be ideal for getting started with video content and remaining current with the latest methods to connect with people.
Conclusion
Using video for sales has become more accessible and economical. Video consumption is increasing because it's simple to disseminate all over the world. In addition, creating video content for your company involves both imagination and understanding of human behaviour. All you need is to have a trusted video marketing company at your side.