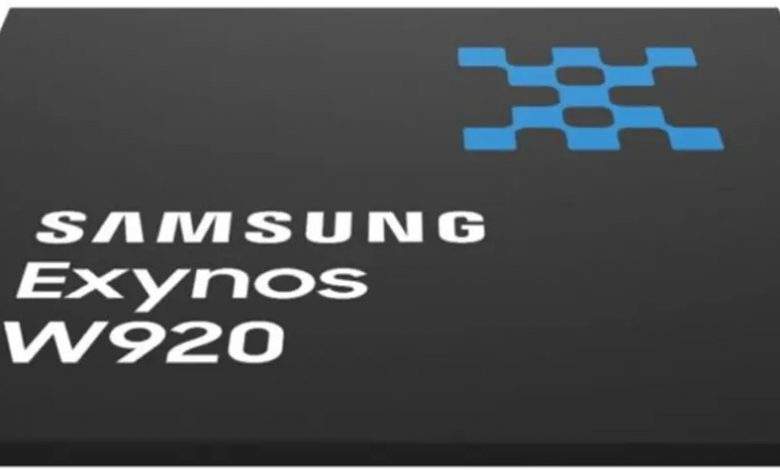 News
Technology
Here's the Processor Samsung's Next Smartwatch Will Use
Samsung has announced that the Exynos W920 chip is the first wearable chip to be built using the extreme UV node 5-nanometer (nm) (EUV). The company wants to use it for its future wearable appliances, like the rumored Galaxy Watch 4.
Samsung's New Exynos W920 5nm Chip
It has a built-in LTE modem, Mali-G68 GPU, and two cores of Cortex-A55. This GPU offers 10 times that of its predecessor and could substantially improve interfaces and graphics in future wearables.
This 5nm process allows a smaller, more powerful chip to be made by the company which is the goal of every manufacturer.
It also includes a processor Cortex-M55 that displays power which is always a good feature in a smart clock or any other wearable device.
"With the Exynos W920, future wearables can work with applications with elegantly appreciable user interfaces and more user experience while maintaining contact with fast LTE," said Harry Cho, vice president of Samsung Electronics System LSI Marketing."
The Exynos W920 supports the new Samsung unified wearable platform that was first built with Google for the coming Galaxy Watch model. Samsung pointed out that as well. All but this confirms that last month, the Galaxy Watch 4 was leaked and is planned for the announcement at the company's unpacked event on 11 August 2021. It also confirms that Samsung and Google are partnerships to bring the best of wear operating systems and Tizen together.
All Will Be Revealed Soon
While Samsung is teasing us about a new 5nm chip, the big news will come on 11 August when the firm pours boots into future smartphones at the Galaxy Unpacked event.