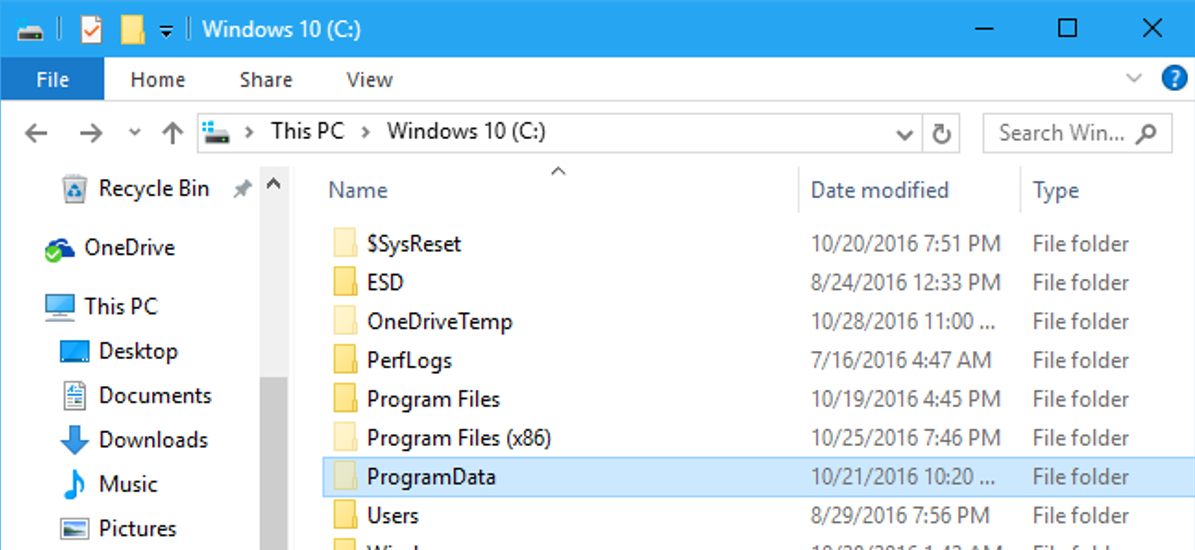 In modern versions of Windows, you'll discover a "ProgramData" folder on your system disk—usually the C: drive. Because this folder is hidden, you'll have to utilize File Explorer's hidden files mode to see it.
Application Data, the Registry, and Other Places Programs Store Data
In Windows, programs can save data in a variety of locations. It depends on how the program's authors coded it. They may include the following:
Most apps save their settings in the Application Data directories, which are located by default at C: UsersusernameAppData. Each Windows user account has its own Application Data folder, thus if programs use this area, each Windows user account can have its own application data and preferences.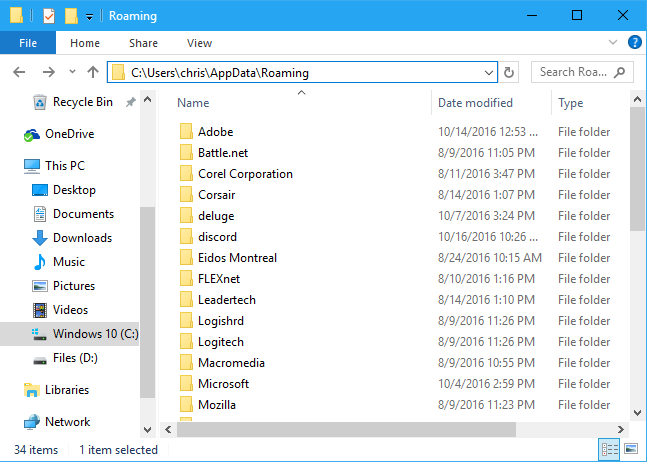 Documents Folders: Some programs, particularly PC games, save their settings in the Documents folder at C: UsersusernameDocuments. People will be able to find, back up, and edit these files even more easily as a result of this.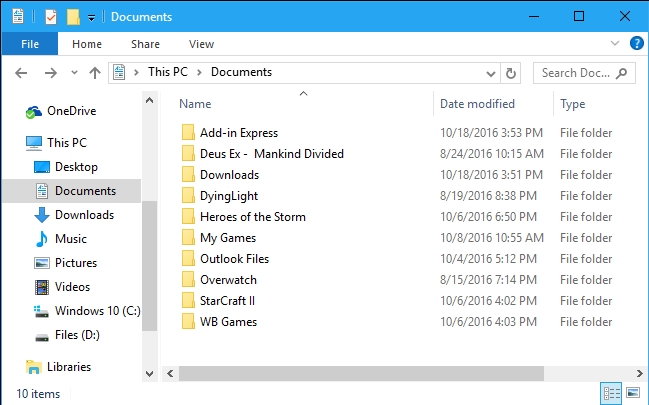 The Registry: The Windows registry is where many apps save their settings. System-wide or per-user registry settings are available. The registry, on the other hand, is just for individual settings; apps cannot store files or other huge chunks of data here.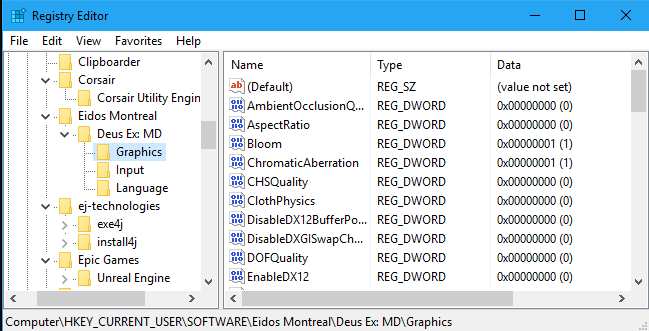 The Program Folder for the Application: Programs are used to save their settings and other data in their own folders in Windows 95, 98, and XP. If you install a software named "Example" at C: Program FilesExample, that program may also store its own settings and data files there. This isn't ideal in terms of security. The rights that programs have in modern versions of Windows are limited, and applications shouldn't be allowed to write to system directories during regular operation. Some applications, such as Steam, do, however, keep their settings and other data files in the Program Files directory.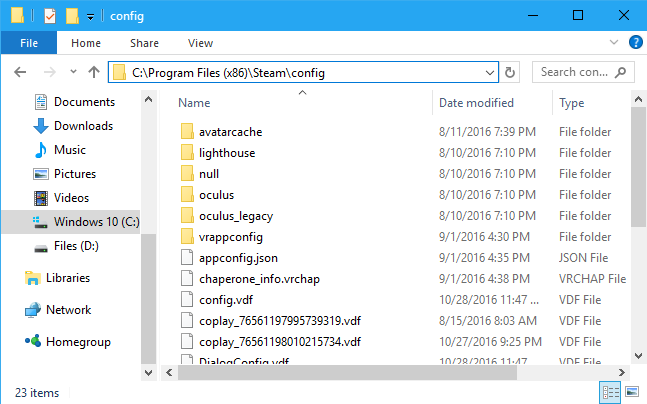 What Do Programs Store in ProgramData?
The ProgramData folder is also present. This folder is similar to the Application Data directories, except that instead of having a separate folder for each user, the ProgramData folder is shared by all user accounts on your PC.
There was no C:ProgramData folder in Windows XP. Instead, there was a folder called "C: Documents and SettingsAll UsersApplication Data." The All Users application data folder was moved to C: ProgramData in Windows Vista.
This is still visible today. Windows 10 will automatically redirect you to the C: Program Data folder if you plug C: UsersAllUsers into File Explorer or Windows Explorer. Any software that tries to write to C: UsersAllUsers will be redirected to the C: ProgramData folder.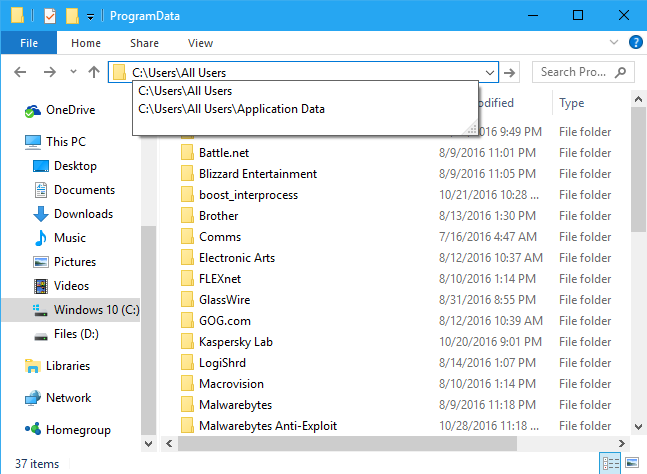 "This folder is used for application data that is not user-specific," according to Microsoft. When you execute an application, it may, for example, download a spelling dictionary file. Instead of saving the spelling dictionary file in a user-specific Application Data folder, it should be saved in the ProgramData folder. Instead of storing several copies of the spelling dictionary in various Application Data files, it can share it with all users on the computer.
The settings of tools that run with system permissions may likewise be saved here. An antivirus program, for example, might save its settings, infection records, and quarantined items to C: ProgramData. These settings are subsequently made available to all users of the computer on a system-wide basis.
While this folder is a new, more secure alternative to the old practice of storing an application's settings in its own program folder, it is conceptually just an Application Data folder shared by all users of the computer.
Is There Anything Important to Back Up in the ProgramData Folder?
In general, you won't find many crucial settings in the ProgramData folder that you need to back up. Most programs utilize this to store data that should be accessible to all users or to define some basic parameters.
If you wish to back up your most essential application data, look for it under C: UsersusernameAppDataRoaming. However, if you're concerned that the ProgramData folder contains vital settings or data, you should investigate it and verify which programs are putting data there. There is no one-size-fits-all answer since it is up to the developer of each program to decide where that program's data is stored.