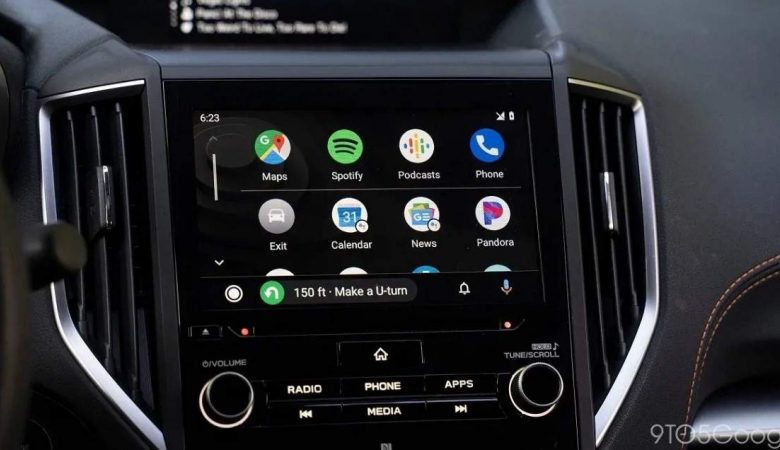 How-To
How To Fix It When Android Auto Is Not Working
Android Auto is a useful tool that allows you to handle some of the capabilities of an infotainment system using your Android smartphone. There could be several reasons why it isn't working. In this article, we'll show you how to fix Android Auto when it stops working.
It may stop working from time to time, but don't panic; there are ways to fix it.
Possible Causes Of Android Auto Failing To Connect
Here are some of the reasons why your Android Auto won't connect:
An app that has been corrupted.
It's possible that your car or smartphone isn't compatible.
It's possible that you've altered some settings that are interfering with the connection.
It's possible that Android Auto is attempting to connect to the incorrect platform.
It could be a wired or Wi-Fi connection that isn't working properly.
Android Auto is a useful tool that allows you to handle some of the capabilities of an infotainment system using your Android smartphone. There could be several reasons why it isn't working.
1. Restart Your Phone
The first step, as in most debugging situations, is to reset your phone.
This is in the hopes that it's only a little hiccup in the system's operation. As a result, a short restart will clear the app's memory and restore its functionality.
Simply hold down the power button for more than 10 seconds to restart your computer. You might also go to the Power menu and choose "Restart."
2. Check Your Connections
Double-check that everything is properly connected and working together while using a cable or wireless connection. Your cable should be completely intact, with no breaks or cuts. It's possible that it's broken on the inside, so if it stops working, try a different cable.
3. Ensure That Android Auto Is Compatible With Your Phone
Because Android Auto isn't compatible with all phones, you should check to see whether yours satisfies the requirements. To use the app, you must have Android 6 Marshmallow or above installed.
Check to see if your country supports Android Auto as well; some countries do not. The Android Auto app must be downloaded straight from the Play Store for Android 9 and earlier versions (not later than 6). There is a built-in feature for your car to communicate with your device on Android 10 and higher.
If you're new to Android Auto, make sure you've read our user guide and understand how it works so you don't make any mistakes.
4. Confirm That Your Car Supports Android Auto
For Android Auto to work, your car and stereo must both be Android Auto compatible. If it isn't, there isn't much you can do about it.
5. Troubleshoot Your Car's Infotainment System
Check with your car's head unit to see if your car and stereo are compatible. Make sure you're starting Android Auto from the main menu.
This is due to the fact that different sites exist based on the type of vehicle. Most of the time, the program will not start immediately, which may raise some concerns.
Try restarting the infotainment system if it is possible. If this isn't an option, simply turn off your car for a few minutes, then restart it and try again.
6. Check Your Paired Car Settings
You can use your Android Auto with a variety of cars, and you just need one Android Auto app to control different vehicles. It's possible that you accidentally added your favorite car to the Rejected Cars list, or that you disabled the option to add new cars.
Your phone will only charge in this case and will not connect to Android Auto.
Check the settings to make sure the above are turned off or on appropriately.
If you're not sure about the settings, go to the three-dot menu in the upper right, hit Forget all cars, and then try setting up Android Auto in your car again.
7. Check Your USB Cable
To connect your phone to your automobile, you'll need a USB cable. Without your knowledge, this cord could be snapped or damaged. To ensure that the problem is not caused by the USB cable, you must replace it.
Use a high-quality USB cord; the cable that came with your phone's charger from the manufacturer is an excellent option. Cables must also be no longer than 6 feet in length.
Note that if the cable is a charge-only cable, it will not support data transfer and thus will not work with Android Auto.
To tell the difference between a charge-only cable and one that supports data transfer, look for a trident sign on the end of the charger mouth that connects to your phone. A trident that looks like a string.
8. Clear The Android Phone Cache And Then Clear The App Cache
It's possible that temporary files will build up and cause issues with the Android Auto app. Clearing the app's cache is the best method to ensure this isn't a problem. To do so, follow these steps:
Go to the Settings menu.
Go to Apps and select it.
Android Auto is the option to choose from.
Go to the Storage area.
Select Clear Cache from the drop-down menu.
9. Uninstall And Re-Install The Android Auto App
When apps are used frequently, they are more likely to create bugs. To resolve this issue, try uninstalling and reinstalling Android Auto.
10. Update Your Phone And Android Auto App
It's possible that the Android Auto app functioned on your phone previously but has now ceased working due to a variety of factors. It's possible that you simply need to upgrade your app's version.
Follow these procedures to update:
Go to the Settings menu.
Select System.
Choose Advanced.
To check for Android updates, go to System Update and install any that are available.
Note: that depending on your phone, the names of these menus may alter.
After that, go to the Google Play Store. To see all of your installed apps that have updates available, slide down the left menu and pick My apps & games. Tap Update to install Android Auto if it appears in the list.
You should also update other important system programs like Google and Google Play services while you're here. This can help you fix problems like Android Auto's voice commands not working.
After any updates have been installed, launch the Android Auto app to see whether there is a user agreement update or something similar that you need to accept before continuing to use it.
Bottom Line
If none of the above options work, you should file a report using Android Auto's Help & Feedback. Give your report by going to the app's menu and selecting Help & Support. It could take a while for an answer to arrive, but it will.