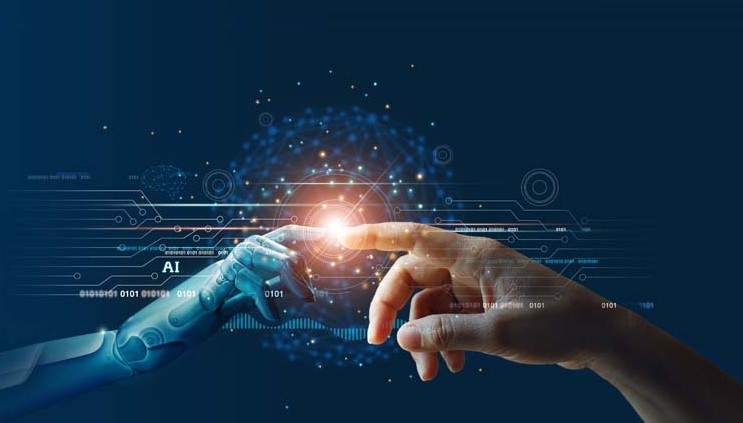 Technology
Cyber Security and Its Four Fundamentals
Cyber security is a continuous endeavor to safeguard data and information stored on technology. Continue reading to learn more about its significance.
Cyber security programs were mainly concerned with defensive measures inside conventional technology until recently. However, the development of 'Bring Your Own Device' regulations have blurred the barriers between traditional technology and the internet world, allowing hackers to operate in a far more extensive region. 
Fortunately, there are specific fundamental cyber security rules you can follow to secure your digital life and information.
What exactly is Cyber security?
It is a critical component of every organization's safety procedure. The danger of cyber assaults is increasing by the day, with the number of breaches hitting all-time highs. Phishing, malware, and adware are some of the most popular forms of cyber assaults. These unscrupulous actors utilize the internet to gather private information with the intent of profiting from it. Many of the most frequent and devastating cyberattacks, on the other hand, target government networks, which are the most susceptible. Other sectors, such as retail shops, hospitals, and medical offices, are also attacked, with personal data often subject to corporate espionage and consumer assault.
Protecting computer systems and data from hackers is a critical component of cybersecurity. We must safeguard the data on these systems from hackers and malevolent insiders. Networks, electronic devices, and software applications are now vital in many sectors of human civilization, including crucial infrastructures such as healthcare, financial institutions, and manufacturing. The majority of these are linked to the internet. It is impossible to overestimate the significance of cybersecurity. It is an essential component of contemporary, sustainable civilization.
Hackers are increasingly focusing their efforts on companies and people. And organizations must ensure that their networks and data are as secure as possible. Fortunately, several methods, including obtaining a degree or certification, prove your knowledge. Some organizations, for example, may prefer to recruit job applicants who have earned the Certified Information Systems Security Professional (CISSP) certificate, which verifies a broad understanding of information security. Other certifications emphasize extensive knowledge in specific fields, such as computer engineering and management.
Four Cyber Security Fundamentals
The prevention of information loss and digital footprint is the first of the Four Fundamentals of Cyber Security. IT security solutions have evolved significantly, making them easier to use and more effective. By securing these four areas, an organization may decrease the chance of information loss while also lowering its overall risk profile. These concepts apply to all facets of your life, from personal technology to your workplace. And, as is the nature of technological advancement, these characteristics will only improve with time. Treasury departments should use this technology in ways relevant to their daily activities to strengthen employee comprehension and compliance.
You may lower your risk in all aspects of your life by following these tips. The four cyber security fundamentals are shown in the following cases.
Maintain the device's security
Devices that connect to the internet, such as smartphones, laptops, pads, tablets, and other similar devices, should be secured using the most recent device security solutions. Individuals and their devices may now operate safely in any location and network thanks to high-quality and effective security methods that were previously only accessible to extensive server-centric networks.
Any device protection strategy should have remote management features that do not need user input or behavioral changes.

Most high-quality computers have a variety of built-in precautions, such as real-time antivirus, browser, and application safeguards.

Locking and wiping functions may be enabled or disabled.

Employees must be able to use password management tools on their mobile devices, and the company must pay for the software and provide training for all employees.

Threat intelligence resources are increasingly being pooled together to provide proactive, real-time security.
Algorithms will get stronger and more capable of predicting and mitigating future dangers as they change and develop through time.
These automated and remotely supervised actions will significantly reduce the risk of assaults on people and their gadgets, regardless of where they are.
Determine if the connection is secure
Additional security precautions are necessary when a device is connected to the Internet to secure data transferred over the network.
In addition to device security, each device should have a VPN, or Virtual Private Network, which automatically encrypts Internet traffic and enables remote management. If a user does not utilize a secure virtual private network (VPN), their personal information may be compromised using public WiFi (VPN).
Historically, 'retail' or consumer-level VPN services have proven difficult to use and untrustworthy to provide enough safety. Recent technological advancements and new distribution strategies have resulted in considerable speed and user experience gains, which are projected to continue soon.
Ensure that your emails are secure from prying eyes
Email is often used as a 'barn door' for exposing private information. Unfortunately, many Americans expect email to be "free," which has led us to lose sight of the need for privacy in today's environment.
It is recommended that you use a service that automatically removes IP addresses and metadata from emails as they transit over the Internet.
Open-source software services are the most excellent solution for maximum security, portability, and compatibility across a wide range of technological platforms and architectures.
A private email account may serve as a multi-generational digital domain for your workers and their family for years to come, acting as a cyber-safe chamber for them and their families.
In addition to being a perk, giving staff private email addresses demonstrates the company's and its executives' commitment to all employees, both within and outside the business.
Do remember to back up all electronic documents and information, as well as hard drives and other data storage devices. Despite the cloud's convenience and the ease with which remote backups may be conducted. Vital data should be stored in a digital vault for safety. When utilized as a safety deposit box, digital vaults are easy to use and very secure.
By subsidizing the protection of these four essentials in your employees' personal lives. You may increase your organization's overall level of cybersecurity knowledge, compliance, and efficiency. They are all reasonably priced and do not endanger privacy. Will provide long-term advantages by lowering risk and enhancing production. It also positions the organization to profit the most from the projected acceleration of innovation in IT security.
Bottom-line
Enroll in Cyber Security courses online from Great Learning to obtain in-depth instruction in this subject. With the flexibility of a self-paced, online learning environment. You may finish your education from the comfort of your own home. When you enroll in a course and complete it, you will earn a certificate.