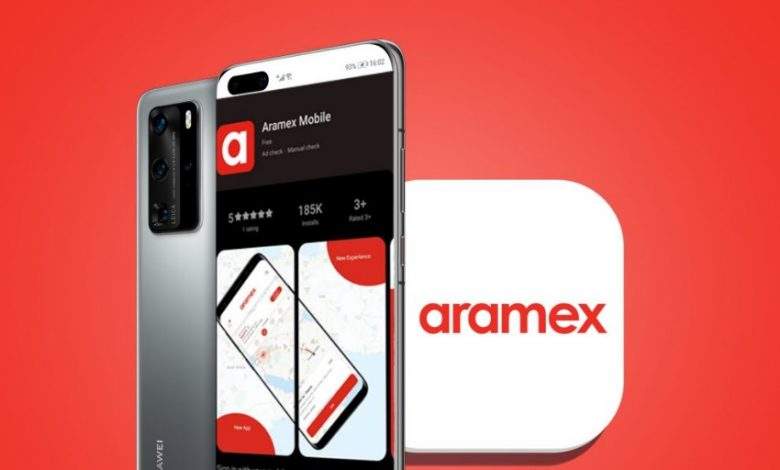 Mobile Apps
Technology
AppGallery, Huawei's distribution platform, expands its app offering by adding Aramex Mobile App
AppGallery, Huawei's official app distributor, added Aramex Mobile, Aramex's unique mobile application, to its growing software library. This new addition to AppGallery positions Aramex among the top three app markets globally and enables Aramex to profit from a broad client base in the Middle East and African area and beyond with more than 550 million months of active users from 170 countries.
The Aramex Mobile app provides customers with a variety of services that enable them to send, track and deliver shipments. Users may follow their packages in real-time once they've been installed on smart devices through an interactive map, showing their travels, from their country of origin till deliaching them. The latest edition of the app allows customers to plan the delivery times of their packages, specify pick-up or delivery sites and enable relevant notifications. Huawei consumers now have more shipping and delivery choices to select for.
Aramex Mobile also has an AI chatbot which makes it one of the first unique and interesting communication channels in the region. The chatbot allows users to monitor and find their shipments, update their status, organize delivery schedules, share destinations, and identify the nearest Aramex collecting and delivering locations. Regarding the choices on payments, the app offers a safe and easy means that all the costs, including customs charges and delivery, are completely broken down.
AppGallery focused on working with local and global developers to provide users with the most relevant applications and increase the number of developers that are working on the platform and provide customers around the world with more alternatives. With more than 141,000 applications presently available, 1 and over 4.5 million developers registered with the HMS platform, the Huawei Mobile Services (HMS) ecosystem has experienced an increase in in-app integration.