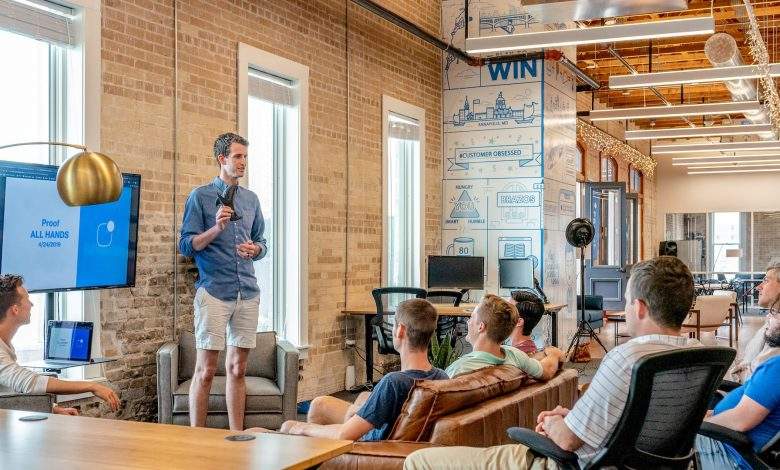 Software
Best Tools for Developers and Teams to Easily Test Email Flows
Email communication with your customers has proven to be the most efficient way of promoting your product or service. Transactional and marketing emails are gaining momentum in recent years, and today we have a plethora of choices when it comes to choosing email automation tools.
These programs do all of the heavy work with your emails – they test each one, perform spam analysis, look for and fix all types of issues that may arise, and all of this merely to keep your emails 'healthy' and, as a result, boost the deliverability rates of each email.
Whether you noticed that your email's response rate is drastically low, it may indicate your Sender Score (a score for your worthiness and reputation) is bad meaning all your emails are characterized as a spam, and as such email clients automatically transfer them to a spam folder.
In this article, we are going to cover a few of the best tools for developers and teams to easily test email flows that have proven themselves as the most efficient solutions for this purpose, and help you successfully deal with low email response rates! Without further ado, let's roll in!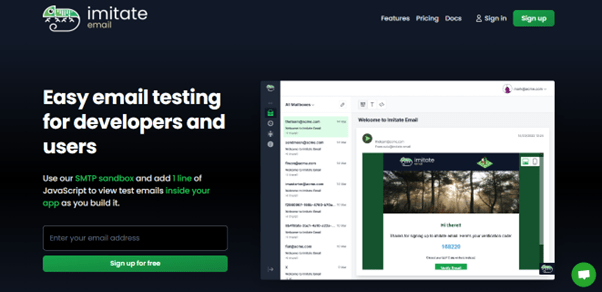 As the first solution for testing email flows comes Imitate Email! It is a powerful tool made for developers, and agencies to easily test their emails without fearing email leaks to test emails to the detail before launch!
This one has a few powerful features that make the whole process easy for every user.
Imitate Email has taken care that you don't need to own a special server for testing emails, but the whole process happens on their sandbox SMTP server reducing that way chances of email spamming to a complete zero! It provides a solution for any programming language and supports sending emails with your favorite API instead of SMTP.
The embeddable web widget allows you to see test emails inside the app you are developing or testing. Sent emails can be visible to you and the members of your team that have credentials to use the app with them being unaware of Imitate Email. It supports SSO helping you grant access to third-party apps.
Mailbox helps you to separate a bunch of emails where each user gets his mailbox for testing and appropriate permissions. Emails can be viewed in many formats such as HTML, plain text, or Raw formats making it possible to see and inspect the actual email and how it will look alike on different devices. The Email app can be accessed both from desktop and mobile devices, and it also has a filter feature that allows you to filter all the emails according to the project, the environment, and the user.
Price: Free to $249.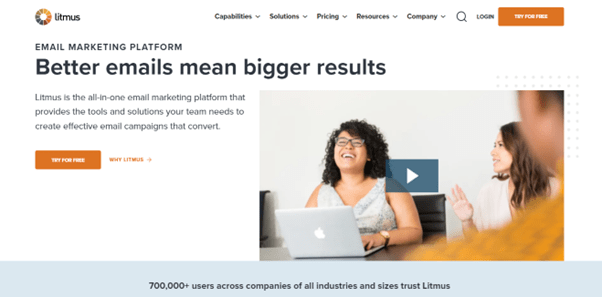 Litmus is our second choice on the list. Made for small to medium businesses, this one allows you to test and preview your emails on the most popular email clients (Gmail, Apple Mail, Outlook, etc.). It is designed to fight against spam filters and errors helping your email get to the right address without being blocklisted and offers spam testing before sending email, email preview, great integration with Slack, Dropbox, Google Drive, and more, helpful support, fix broken links, and boost loading speed.
Since your goal is to emails you send gets to every subscriber, before sending emails, Litmus exposes your emails to more than 25 different tests to find any potential issues. If it finds any, you will be instantly notified so you can utilize its tools, fix it and be sure your emails will find their way to your subscribers' inboxes.
Price: From $63 to $127 a month.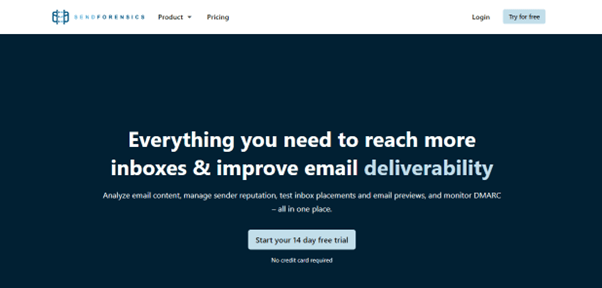 All-in-one deliverability tool for detailed analyzing your emails with a bunch of valuable features!  Using Spam Analyzer, you will be able to scan in detail your emails to find and fix potential problems. This tool will run list tests on Gmail, Yahoo, Outlook, and other most-used email clients, and what is great about this one is it allows you to run unlimited inbox placement tests.
Reputation Dashboard enables you to track your domain and IP reputation, have insight and analyze SNDS data, monitor unsubscribers, click rates, and more with more than 20 integrations.
With an intuitive DMARC monitoring tool, you can, as its name suggests, monitor failure rates, resolve SPF, and detect and prevent any email phishing attacks. Blacklist Checker will analyze and check your domain and IP against blacklists and promptly make a delisting.
Inbox Placement is a tool for finding and fixing inbox placement problems utilizing tests on major email clients, and lastly, Client Previews will do the job of previewing campaigns in the most popular email clients, finding potential problems, and fixing them before sending.
Price: From $39 to $159 a month.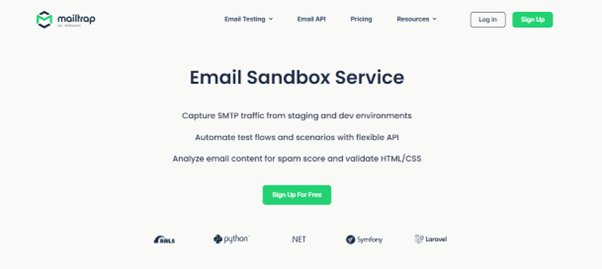 Mailtrap is another tool for quick and safe email flow testing. It captures all outgoing email traffic and then analyzes your HTML and CSS in search of any potential issues with your emails.
When you send an email, it immediately appears in your Mailtrap inbox, where you can view it in HTML, text, and Raw format and test its responsiveness on different screen sizes. In the Analysis area, you may also see your spam score, validate the headers, and examine the HTML.
Mailtrap is especially fantastic for team collaboration because it allows you to exchange emails and their insights with your team, as well as route various emails to multiple Mailtrap inboxes.
It has great integration with different programming languages and frameworks, such as Python, Ruby, Laravel, Django, and others, allowing you to choose your preferred option and set everything up in a few minutes.
Final words
Email testing tools are valuable instruments for every developer or organization to test their emails, and find and fix any potential issues with them! To reduce the possibility of your emails being transferred to spam folders, you need to test email flows with automation tools before sending those emails to understand and fix the issues that may have a bad influence on the deliverability rate. Thus, our number one tool for testing email flows would be Imitate Email.