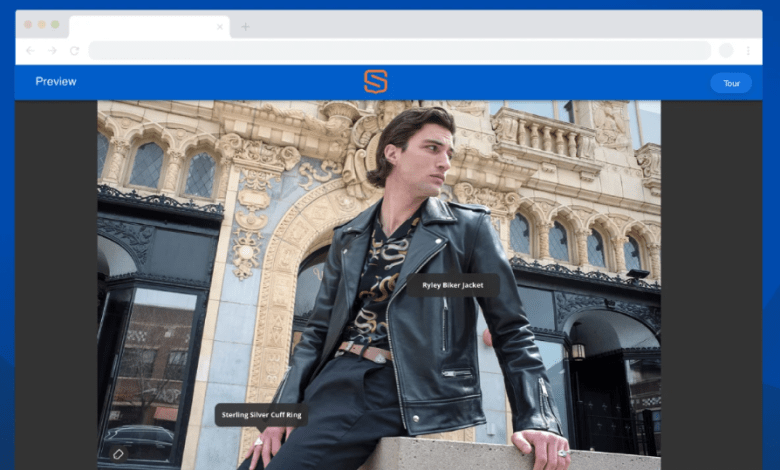 Business
Add shoppable tags for product images
Successful presentation of products, services, property, and anything that comes to mind depends on many factors. Experts in the area should always be on the look for making the presentation visually more appealing and user-friendly.
One way to achieve short yet powerful transmission of desired information to visitors is by displaying tags on a specific part of the images. This concept is not revolutionary by any means. Social media have been using it for quite some time now. What is new here is how easily this effect can be achieved if you have the proper tool!
Scopa Shoppable Product Tagging
Scopa Shoppable Product Tagging is a tool specifically made for this purpose. It is optimized to increase conversion rates by giving visitors better insight into the product while not overloading them with useless information. With it, you can place multiple links on images presenting the highlights of your product and the features it offers.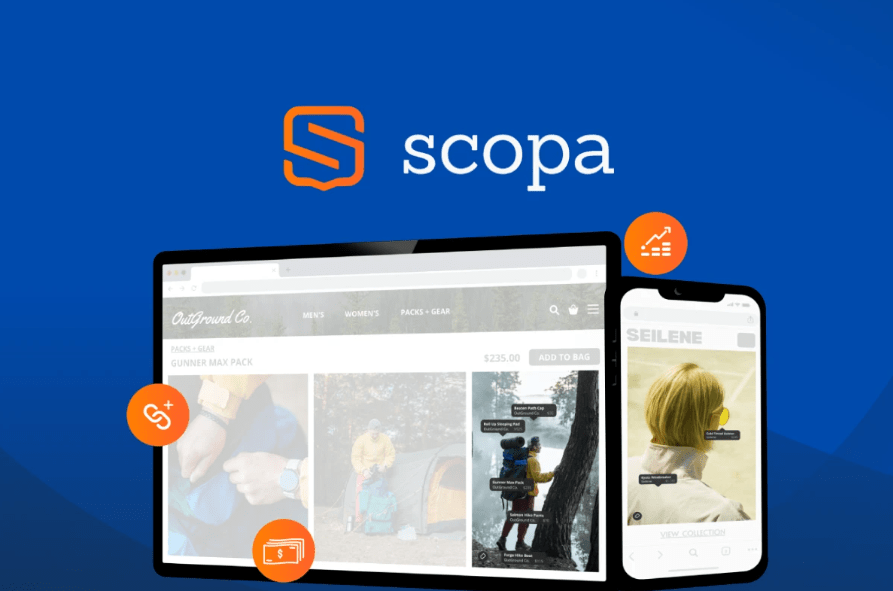 If you already have dozens of products in your store, you might want to reuse some of the tags. The manual work is eliminated with the bulk tagging feature, so you can get the job done quickly and efficiently. If you are concerned about responsivity and how these tags behave on different devices, it's good to note that Scoopa Shoppable Product Tagging is optimized even for limited screens.
Enhance User Experience
Visitors who initially enter your product presentation page or online store are curious to find out specifics. One way to achieve this is by telling a story, yet it's straightforward to drift off in the direction of selling articles and copies.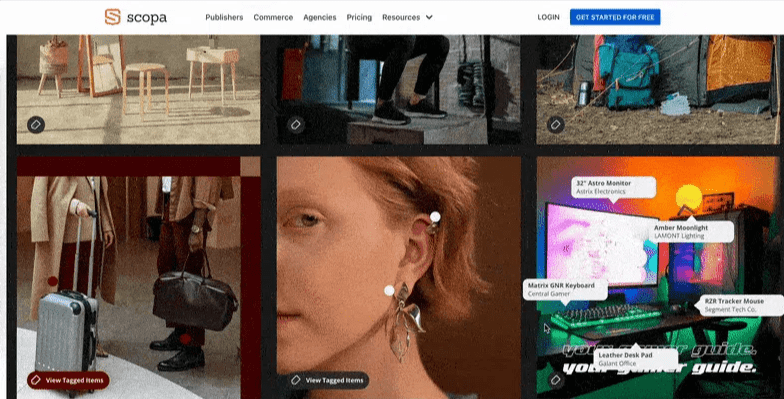 With product tags placed on the images, you can tell a story without being sold while providing the necessary information the visitor is looking for. This way, you will keep the attention of the user, which is a positive sign for search engines if this is the way the visitor reaches your page.
Analytical Overview
When introducing a new feature to a website, most of us wonder if it is necessary and worth the work put in. A universal answer to this question is you cannot know at least until you test it. This is why Scoopa Shoppable Product Tagging offers content engagement tracking and other useful features for an objective perspective on how tags perform.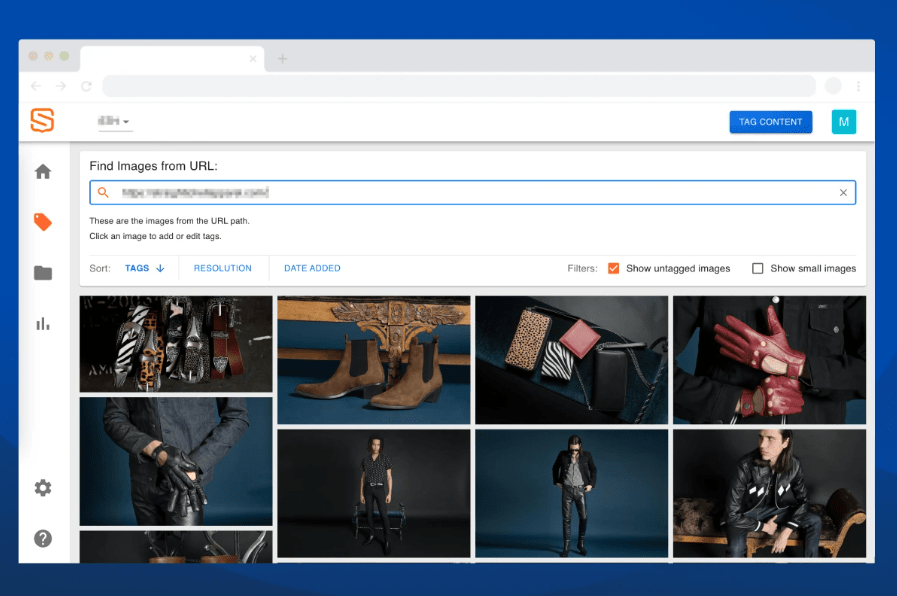 The nice part is that it is tailored to your needs and can be customized specifically for your website. Once you decide what goals you want to reach, tweaking the tags with such analytics becomes more of a putting a puzzle together and a less stressful journey.
Benefits of Product Tags
We already mentioned better user experience as the primary motivation to place tags, but what is in it for you? Well, a lot. If you are struggling with presenting your products clearly and informatively while not sacrificing the usability and aesthetics of your website, tags might be a perfect solution.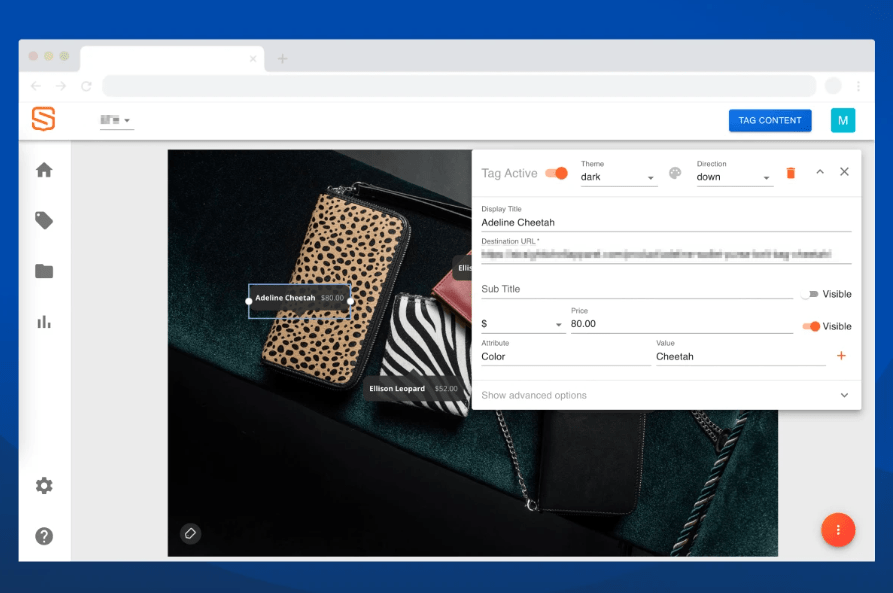 Tags can be an excellent way to bridge your graphical content toward the product. Referring again to social media, you can notice it a lot on Instagram. This allows contextual cross-selling and, ultimately, increases the revenue you make on selling products. There are many benefits in exchange for low effort and usually static visual content.
Conclusion
One of the most powerful parts of having tags on products within a photo is raising brand awareness. Think about it, physical tags on branded shirts bring a lot of value to the shirt. It is not any different with digital presentations of products. If you wish to boost your conversions and increase brand awareness, Scopa Shoppable Product Tagging should be a tool to get the job done.