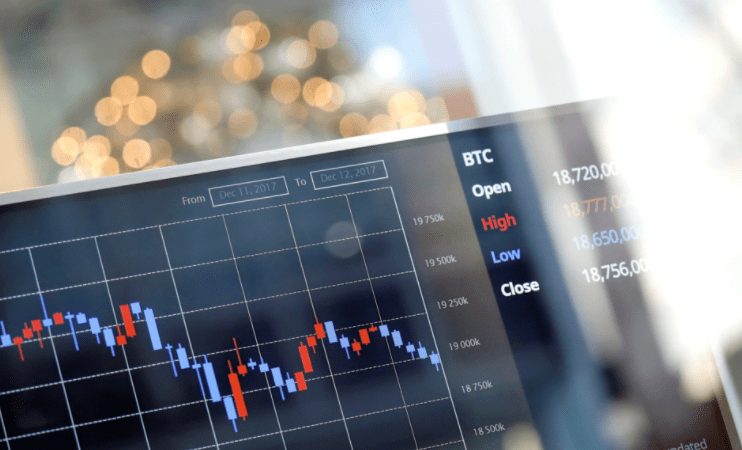 Cryptocurrency
Which of the Biggest Cryptocurrency Exchanges is Best to Use?
The biggest cryptocurrency exchanges are categorized as the ones that have a high trading volume. According to this, there are a few crypto exchanges that have impressive trading volumes. However, you cannot simply choose a platform based on its trading volume. There are numerous other factors and aspects you need to consider and analyze before you choose a platform.
This is because the kind and quality of services offered by each exchange is what sets it apart from the rest and helps the users in determining whether it is good for them to use or not.
Therefore, if you are interested in choosing one of the best platforms and you have a list of the largest cryptocurrency exchanges, then you should know some of their details as mentioned below. Knowing these details and features offered can help you determine which of the exchanges is according to your needs and criteria.
Biggest Cryptocurrency Exchanges Include KuCoin
KuCoin is one of the biggest platforms in the market and is known quite popularly around the world. It was founded in 2017 and is now known as the "People's Exchange", thanks to its outstanding features and services.
It is a technologically advanced crypto exchange and has been designed to facilitate all interested parties, whether they are experienced or not.
This is one of the crypto platforms that are not available for people living in the USA. Therefore, if you are a crypto investor or trader in the United States, the KuCoin exchange might not be a suitable platform for you.
However, if other features of the exchange match your criteria, it can be one of the largest Bitcoin exchanges you can use. Here are other features and aspects of the KuCoin exchange.
It supports

more than 200

digital currencies.

It requires users to complete the

KYC (know your customer) verification

to allow the users to withdraw around 500 BTC.

It uses technologically advanced security systems such as

multi-signature offline crypto wallets

.

It allows people to

trade with leverage

.

It has impressive

customer support

, making crypto investing and trading easy for beginners and experts alike.

As a user of the exchange, you can also opt for a

crypto lending

and

trading bot

.

It supports

more than one payment method

.
Coinbase Exchange
One of the biggest cryptocurrency exchanges in the market is the Coinbase exchange. This platform is based in the United States of America and is arguably the largest platform in the country.
It is one of the most impressive crypto platforms in the market as it has an impressive set of features and services, available for beginners and experts alike.
The trading volume of Coinbase is not the only impressive feature of the platform. It is also one of the safest platforms in the market, considering that it is a licensed and regulated crypto exchange. This also adds to the trustworthiness of the exchange and puts it at the top of everyone's list.
Coinbase was established in 2012 and is one of the largest cryptocurrency exchanges now, offering its services to more than 43 million users in 100 countries.
Other outstanding features of the exchange are mentioned below:
It supports

more than 55

digital currencies.

Offers

insurance

on cryptocurrencies.

It launched its

wallet

in 2018.

Every user has a

private key

for their wallet, that adds to the security of the exchange.

The fee structure is slightly higher than its competitors, however, it is considered to be worth it by the users.

Beginners can make use of

educational videos

and

online exams

to learn about crypto trading.

This exchange also offers the

Coinbase Pro version

, which features

trading tools

and more that are required by expert traders.
Binance Exchange
Undoubtedly, one of the biggest cryptocurrency exchanges in the world is the Binance exchange. In fact, it is the largest platform and is known for its impressive and outstanding features and services.
It is established in Hong Kong in 2017 and it quickly grew most prominent among its competitors in the crypto market.
Its popularity and success are enhanced by its features that include its security, fee structure, user interface, and more. Here are the remarkable features of the Binance exchange, you should know about.
It is a

centralized

exchange.

One of the

lowest fee structures

in the market.

It supports

more than 400

tradeable pairs.

Uses cutting-edge security features such as

AI monitoring, cold wallet storage, and more. Binance also provides real-time crypto price charts for all the coins it supports


It has two types of trading interfaces for beginners and experts, namely

Classic

and

Advanced

.

Numerous advanced

trading tools

.

It provides

free tutorials

and

guides

to the users.

Also offers

high liquidity

.
Conclusion!
It is not necessary that the biggest cryptocurrency exchanges also match your criteria, trading requirements, and more. Therefore, before you choose a platform it is important that you know your options and the features they offer so you can determine which of the available ones checks all the right boxes for you.