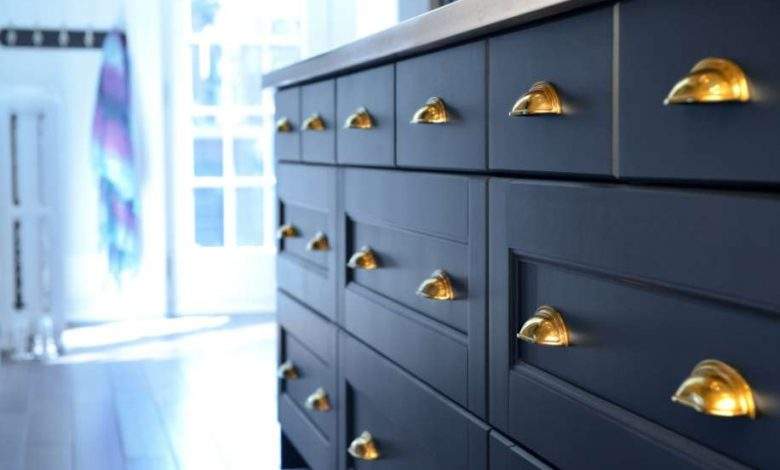 Home
What to Consider in Choosing Gold Kitchen Handles
Choosing the proper kitchen handles can seem like a challenging task. While you usually think of handles as something timeless, these humble cupboard door finishes are an essential design detail for your kitchen. 
The kitchen is one of the most used rooms in your home, so why not give it a minor touch-up with brand new gold kitchen handles. From modern sliding door handle sets to traditional brass fixtures, browse this guide and find the perfect place to start. In selecting the right Gold Kitchen handles, take into account these considerations:
The Comfort
Although closing and opening shelves may be a simple task, you may dread it. When using the handles, make sure you are comfortable. Your hands should precisely fit on the grips as you grab them, and you must not experience any pain or irritation.
Handles with sharp corners or rough spots should be avoided because they give you a bad feeling. The grip on the handles should be nearly ideal, making it easy to operate.
The Price
It's important to remember that you will get what you spend. A few companies have low-cost brands, but their finishes are equally sub-par and unappealing.
The quality and style determine the cost. On the other hand, polished stainless steel or copper will cost substantially more. The longer pulls are also considered more costly because of the increased materials needed. Whatever you choose, always get a few extras of everything you order just in case.
Style & Design
Before purchasing cabinet kitchen handles, you should carefully evaluate the design and style. It is because they alter the handles' authentic look.
You'd like the knobs to provide aesthetic value to the room in addition to their functionality. The cabinet's style should complement the bathroom or kitchen. Hence, you can choose from these designs:
Modern/Contemporary

– These kitchen handles exude modernism in every way. They're relatively plain, with only a few little embellishments. On the other hand, some modern cabinet handles retain the elegance linked with today's environment.

Traditional/Antique –

These handles look like those used in the past. They appear to be essential and classic in appearance. If the room's style is still antique, they're the most outstanding selection

.
Transitional

– This kitchen handle style falls in between old and modern. It possesses the qualities of these two universes.
The Quality & Materials
The most crucial factor to consider while picking knobs is their quality. A well-made, high-quality handle will last a long time. 
When lifting and closing kitchen cupboards and doors, handles and knobs are frequently touched and pulled. They must be fashionable, but they must also be functional and durable.
Also, the kitchen handles you choose will be influenced by the material selected for the kitchen countertops and cabinets. Wooden knobs, for example, will not deal with high or granite surfaces, but glossy metal or brushed steel will.
Physical Impact
The handles you choose should factor in the physical impact on the people who regularly use your kitchen. For example, some kitchen door handles are appropriate for anyone who struggles to grip small objects.
The final touches to every kitchen fixture are the handles. These helpful hints will ensure that your kitchen handles decision is successful, whether you're making minor adjustments to your current units or starting from fresh.
Picking gold kitchen handles for your kitchen might be difficult, but you can narrow down your options with a bit of planning ahead of time. So please select the best handle for your kitchen and enjoy it!