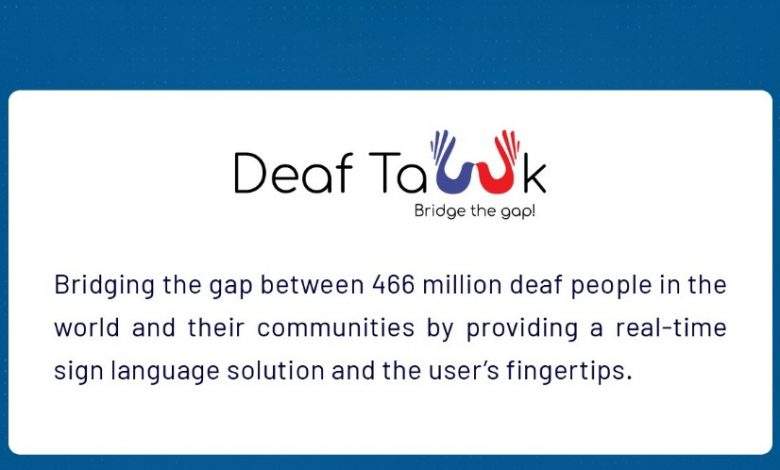 News
DeafTawk awarded a grant of $250,000 by The GSMA Innovation Fund for Assistive Tech
The GSMA Innovation Fund of Assistive Tech has awarded $250 000 to DeafTawk, an on-demand supplier of sign language interpreting services. 350 applications were received from start-ups and small and medium-sized enterprises in 31 countries. Following a thorough assessment procedure, a separate expert panel chose four final grantors from Asia and Africa.
The GSMA Innovation Fund is financed and supported by the United Kingdom Foreign, Commonwealth, and Development Office (FCDO). The Fund is designed to address the diverse needs and challenges to the digital inclusion of persons with disabilities. Innovative digital solutions that are good socio-economic in poor and middle-income countries are supported by the Fund.
The GSMA supports DeafTawk in developing beneficial relationships with mobile carriers and provides guidance on how they may better serve and expand their operations in diverse communities. The startup will also be presented on multiple platforms with its digital solution.
"We are pleased that we are a member of the Assistive Tech GSMA Innovation Fund. This award will surely assist us to enhance our product and have a good effect on the lives of Pakistan's hearing-impaired people. We want to cooperate with the GSMA team." DeafTawk's CEO Ali Shabbar said.
This will be a lengthy chance to serve Pakistan's nine million deaf people. The award will also enable DeafTawk to create additional employment via training and onboarding sign language interpreters around the country in addition to offering inexpensive and accessible interpreting services.