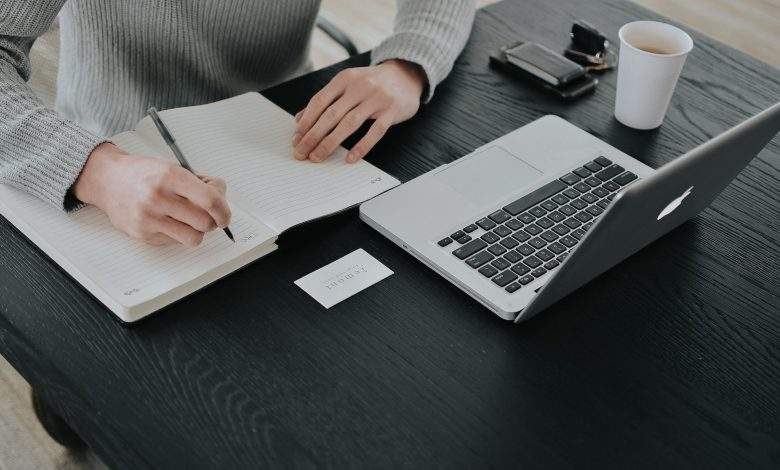 One of the questions we get often is what are the best PDF editors for Mac.
That is why we decided to name the five best PDF editors for Mac that are a good option if you are looking for something with robust features and a user-friendly interface.
So, let's start.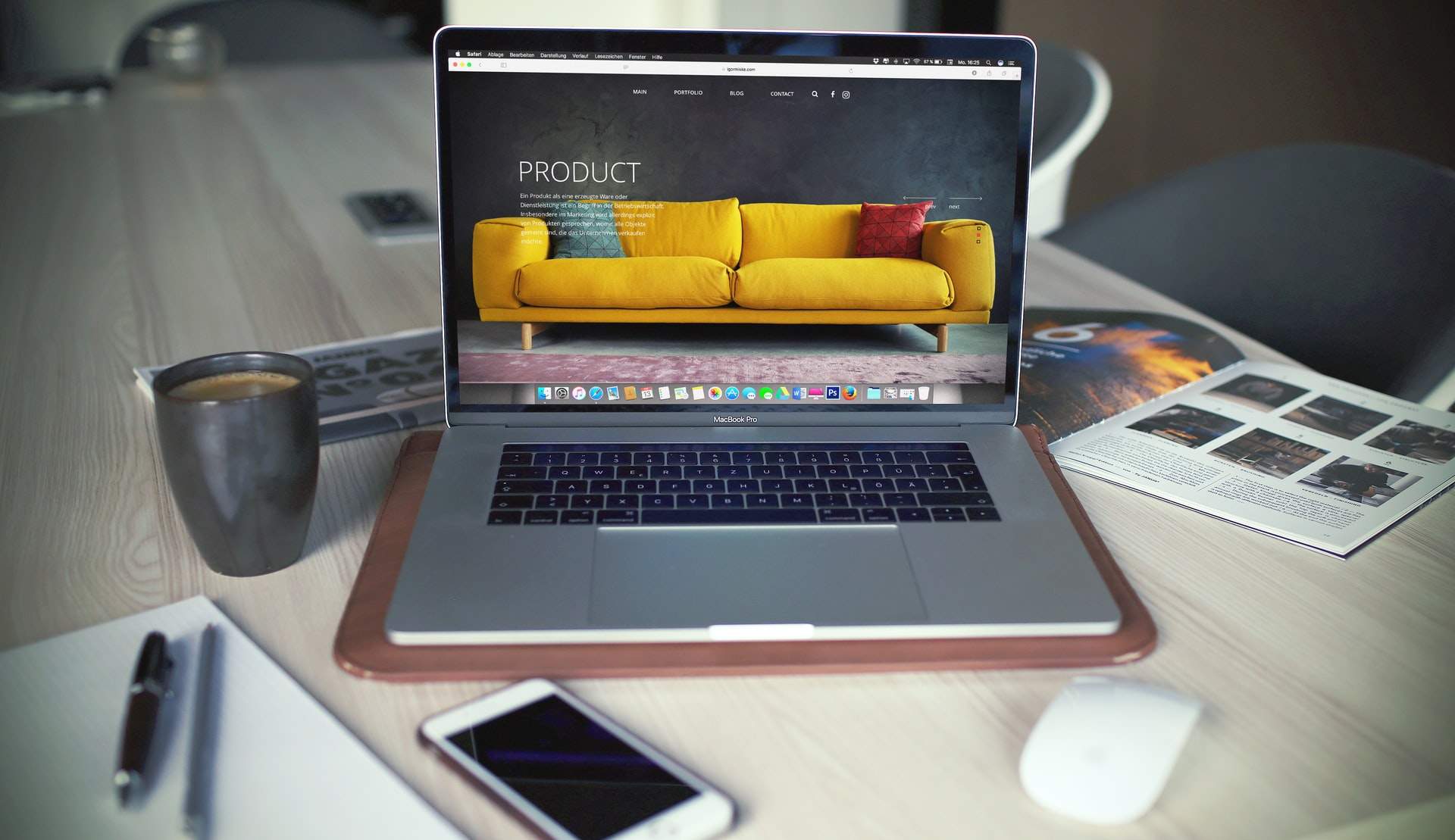 Five Best PDF Editors For Mac
PDF Reader Pro
Skim
Soda PDF Online
Preview
Acrobat Reader
Five Best PDF Editors For Mac – Overview
These 5 PDF editors for Mac are the most reliable options, and some are free!
Here is a bit more about each of these best PDF editors for Mac.
PDF Reader Pro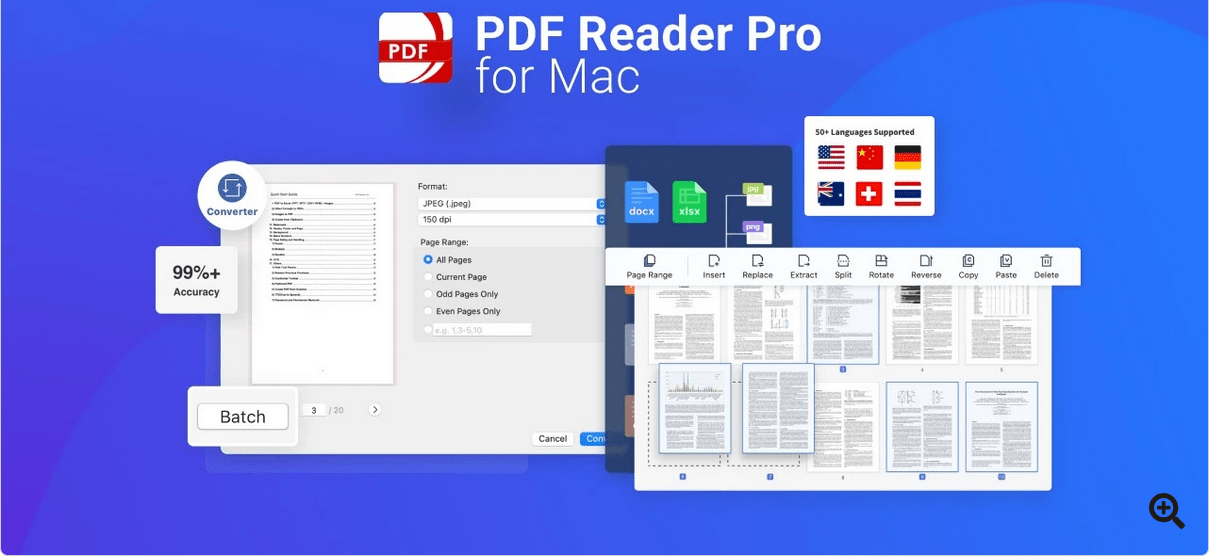 PDF Reader Pro is one of the best editors for Mac. It offers tools such as annotation, editing, form filling, OCR, converting, redacting, creating, signing, bookmarking, and protecting PDF files.
This tool is the best option for content creators, educators, and small businesses.
PDF reader Pro is the best alternative to Adobe Acrobat Pro and Adobe Acrobat Reader.
This PDF reader for Mac allows you to customize your PDF files and add images and dynamic stamps. You can as well add hyperlinks and edit them as you like.
Among many cool features, PDF Reader Pro also allows you to add tables, headers, and footer rows and split PDFs into multiple documents.
You can also combine different documents into one PDF, extract wanted pages from a doc and create a PDF from them, or insert another file into the existing one.
Lastly, over 90 languages are supported by this PDF editor, and the tool has 99% accuracy when it comes to recognizing languages.
Price: $49.99 for a lifetime deal.
Skim
Skim is a PDF editor for Mac that aims to complement the native Mac PDF reader.
Skim is the perfect tool if you want to view or add notes to your PDF files. Also, as a part of the system, Skim offers group collaboration.
However, as a free PDF reader, Skim has certain drawbacks. The software is not user-friendly, so you may need a while to get used to it.
But the most important thing is that all crucial features like viewing, highlighting, magnifying, or cropping are there.
Price: Free
Soda PDF Online
Soda PDF is a PDF editor that works equally well with any other operating system.
It comes as a web tool or as a desktop app. Many tools are included with the editor, and some of them are editing, deleting, adding text, filling out a PDF form, or signing the PDF document.
Working online with this PDF editor is easy. You have to sign in or create an account, upload a file you want to edit, and work on it.
Price: free
Preview
Preview is a built-in PDF editor on Mac, and it comes with all the basic features of almost any PDF editor for Mac.
Some features offered with Preview are removing the text, adding the shapes, adding the text, zooming in and out, highlighting text, and adding the signature.
The interface is user-friendly, and the editor is simple to use and navigate.
In case you use a PDF editor rarely so you don't need a tool with advanced features, Preview is a good option because you get in on your Mac.
Price: Free
Acrobat Reader
Acrobat Reader is one of the most famous PDF readers, and many users associate all readers with this tool.
However, Acrobat Reader's free feature comes only with the most basic tools like viewing, highlighting, or zooming.
Other possibilities, like printing and commenting, are also included in this free version, but if you want more advanced tools, you must pay.
The best thing about Acrobat Reader is that you can use it across multiple devices if you have a Cloud account.
Price: Free/Pricing plan starts at $12.99 per month.
5 Best PDF Editors For Mac
This was our selection of the best PDF editors for Mac.
But, what is the best option among these five mentioned?
We would say PDF Reader Pro is the best one currently.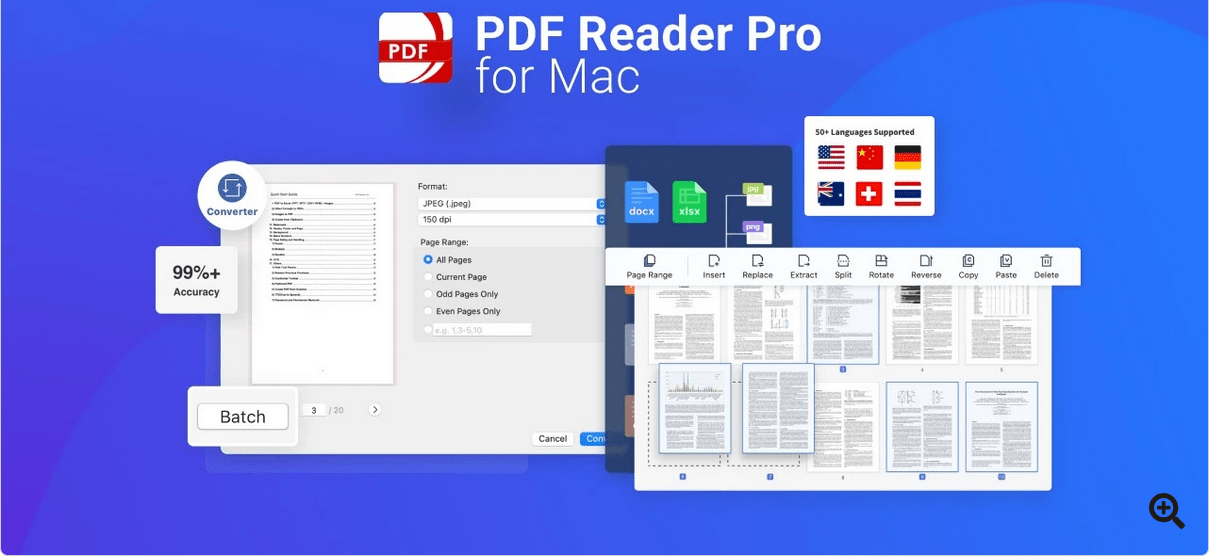 Why?
Because the tool is affordable and comes with a vast number of options. When we compare it with other PDF editors on the list, PDF Reader Pro comes with plenty of advanced tools.
Investing in this PDF editor will surely pay off, especially if you use PDF editors for Mac regularly.