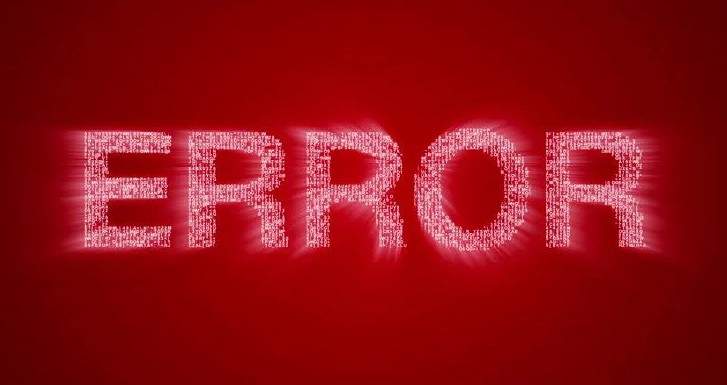 Technology
How to Fix MOV Playback Error in Minutes
Today video is widely made use of in almost every perspective of life like vlogs, makeup and advertisement, etc. As technological development is getting increasingly faster, video formats have iterated so many times. At present, there are also various formats such as AVI, MP4, WebM, 3GP and MOV and so on. In recently years MOV is more than popular among millions of users, as it is in higher resolution.
Most of the time MOV videos are recorded by cameras from DJI drones, DLSR like Canon and Nikon, etc., and iPhone or other devices. Actually, MOV is dedicated to Mac rather than a format that can be widely used on all types of devices, platforms or software, because the poor compatibility of MOV makes it easy to see MOV file can't play errors almost everywhere. Why this error occurs frequently? Is there any accessible way to fix it? Let's find out the reasons and methods together in this article.
MOV playback error, how come?
Just as mentioned above, some devices don't support MOV files because its incompatibility. To be more specific, it's something about the codecs. Not all MOV videos are encoded with the same codecs. Such an issue will be more apparent when you try to import MOV to video editors. For example, MOV HEVC cannot be either viewed or edited on macOS if not updated to High Sierra or later, so does Premiere Pro CC of which the version is before 12.0.1. Also, MOV HEVC is not something that HitFilm can handle. 
Moreover, except for the compatibility issue, a large file size, resulting from high video quality, is another barrier. Sometimes even after being successfully opened on media player or imported to video editors, MOV still will run into some errors including lagging playback, audio and video out of sync, video with no sound or black screen, etc. 
How to fix MOV can't play error easily
MOV users usually resort to different solutions to such problems. Some of them choose to download a third-party codec pack while the majority make use of a professional video converting tools to convert MOV to a more compatible video format like MP4. As a matter of fact, the latter solution is more secure, because you may run into the trouble of malware once you don't have a clear idea of such a problem.
WinX Video Converter is a safe and easy-to-use software to use for video format conversion. It can convert MOV to MP4 in just a few minutes, but the video quality will remain almost the same visually. In addition, it delivers a much smaller output file size. The target MP4 video will be up to 90% smaller than the one that is before converting. Check the following steps to convert MOV to a more compatible format MP4:
1: You can load one or more problematic MOV videos by clicking on the "+Video" icon.
2: "Output Profiles" window follows the last step, and you have to unfolder "General Profiles" to find "MP4 Video". 
3: To choose a destination folder, you can either click on the browse button at the interface bottom or wait until the conversion is completed. To get started with conversion, simply hit on the "RUN" button.
Summary
MOV video is recorded by mainstream cameras from various kinds of devices. So it's quite difficult for us to not use it. However, the incompatibility problem and large file size of MOV can be really troublesome during video playback. Importing to video editors or even uploading it to social media sites. Converting MOV to MP4 is the right solution.