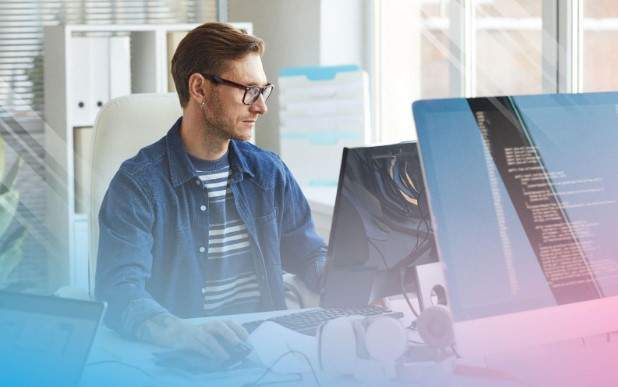 Technology
5 Best Help Desk Software for Small Business 2022
Introduction 
Communication is always at the core of every business – It doesn't matter; even if it is communication with the clients or even internal ones, there must be a system to deal with it. And the best way to get it is to implement proper helpdesk software for your business. It is used to manage and organize your service requests internally and externally. 
Finding the right one for your business may be daunting. 
Why is helpdesk software necessary for business?
An efficient help desk is an integral part of your business, no doubt that! We all work to deliver exceptional services to our clients. That is possible with helpdesk software. It helps you consolidate your communication with your clients and serve them better. 
Here are some of the essential benefits that helpdesk software brings to your business: 
Get better customer satisfaction. 
A help desk helps you improve customer satisfaction and go the extra mile in customer support. It helps you meet the business growth in terms of returning customers – which means customer retention can be increased. 
Enhance your Product Quality 
The help desk is the best place to store your feedback and complaints, which can be utilized as the best platform for improvement. 
Boost Productivity 
The efficient ticketing system in place helps you improve the productivity and efficiency of the businesses by providing better clarity and efficiency in the communication. 
Saves Cost 
It saves the cost of an additional customer support resource as the system can store the tickets, and the related specialists can access it based on the automation workflows. 
What are some of the top helpdesk software for business? 
#1 Zendesk 
#2 Yorodesk
#3 HelpScout 
#4 Zoho desk 
#5 Jira Service Desk 
#1 Zendesk 
Zendesk is a good option for enterprise teams and multi-channel support specialists. It is enabled with a shared inbox, a knowledge base, and a live chat, which would help for instant customer queries. Some advanced features include utilizing AI-based bits and autoresponders for instant communication outside office hours. 
#2 Yorodesk
Yorodesk is a reputed name for excellent customer service features that brands would fall in love with. Enriched with super cool features, Yorodesk is a good name in terms of the help desk software available for businesses of diverse industry niches. The significant features of Yorodesk include the following: 
Simple and easy to use user interface

Excellent reporting and data insights 

Reliable ticketing system 

Automated workflows 

Seamless third-party integrations 

Customer Support

Knowledgebase

Social Collaboration

SLA Management

Customized utilization of bots with workflows and a lot more. 
Yorodesk is among the top help desk software platforms available in the cloud networks with budget-friendly options and unique features at the best price. It is enabled with both free and paid versions. 
#3 HelpScout 
HelpScout is a leading customer service platform that helps you deliver excellent experiences. Some of the best features of the tool include : 
Shared inboxes for data sharing 

Knowledge repository for references 

Live chat for instant support 

Reporting for insights 
Apart from this, mobile apps are also available that help you with seamless access anytime. 
#4 Zoho desk 
Zoho desk is a wholly focussed tool for sales teams for excellent closures. Popular name in CRM, but it also has excellent helpdesk software for its businesses to cater the best service to the clients. Zoho has the best seamless integration features if you are using all the Zoho products.
#5 Jira Service Desk 
Jira helpdesk is well suited for escalation management. It is focused on the engineering teams for the bugs and error tracking and has a minimal role in customer support. As usual, It gives access to the users to create and run their automated workflows and track the bugs wherever encountered. The free plan is also available with limited features. 
Conclusion 
So, there is a lot that a help desk can do for your business. Choosing the right one based on your business objective matters the most, and each tool will have its unique features that make you stand out. Choose the best one with the perfect combination of features like Yorodesk to fulfill your requirements of excellent customer service with ease.