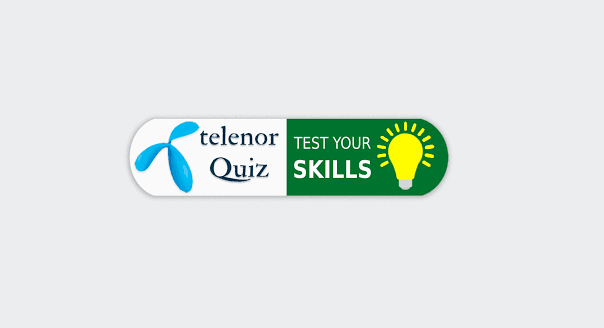 Telecom
Telenor Quiz Today (Test Your Skills) feature Introduces by Telenor
This amazing Telenor Quiz Today (Test Your Skills) feature is Introduces by Telenor. Telenor was launched in Pakistan on 15 March 2005.
According to Wikipedia = Currently, Telenor Pakistan has a total subscriber base of 48.9 million with a 27% cellular market share in Pakistan and more than 1,300 employees. Approx 10 million individuals use the Telenor app.
Test your skills is a great feature which introduces by Telenor company in their app. In this feature, you can see 5 Quiz i.e general knowledge questions about Pakistan. When you give the right answer then Telenor company gives you a reward of MBs.
Benefits of My Telenor App Test Your Skill quiz
When you answer on the My Telenor App Test Your Skill quiz correctly, you will receive 100 MB for one day or sometimes 50 MB, which you can use for one day only. After 1 day your resource will end, the next day you will have to give correct answers to the Telenor quiz again. If you have not sure about the correct answer just simply type in Google Telenor Quiz Today. Many websites give you the correct clue
How to Get Telenor Free MB Internet by Test your Skills
If you already have My Telenor App the follow these steps and you can also download it on the Play store.
Open your My Telenor App.
Here you will see a Test your Skill mid-right side of the app.
simply tap on Test Your Skill
Now, 1st Questions appear on the screen.
These are 5 questions, every question has 4 choices.
Choose the 1 answer correctly for this question.
After answer these questions, you will get free MBs.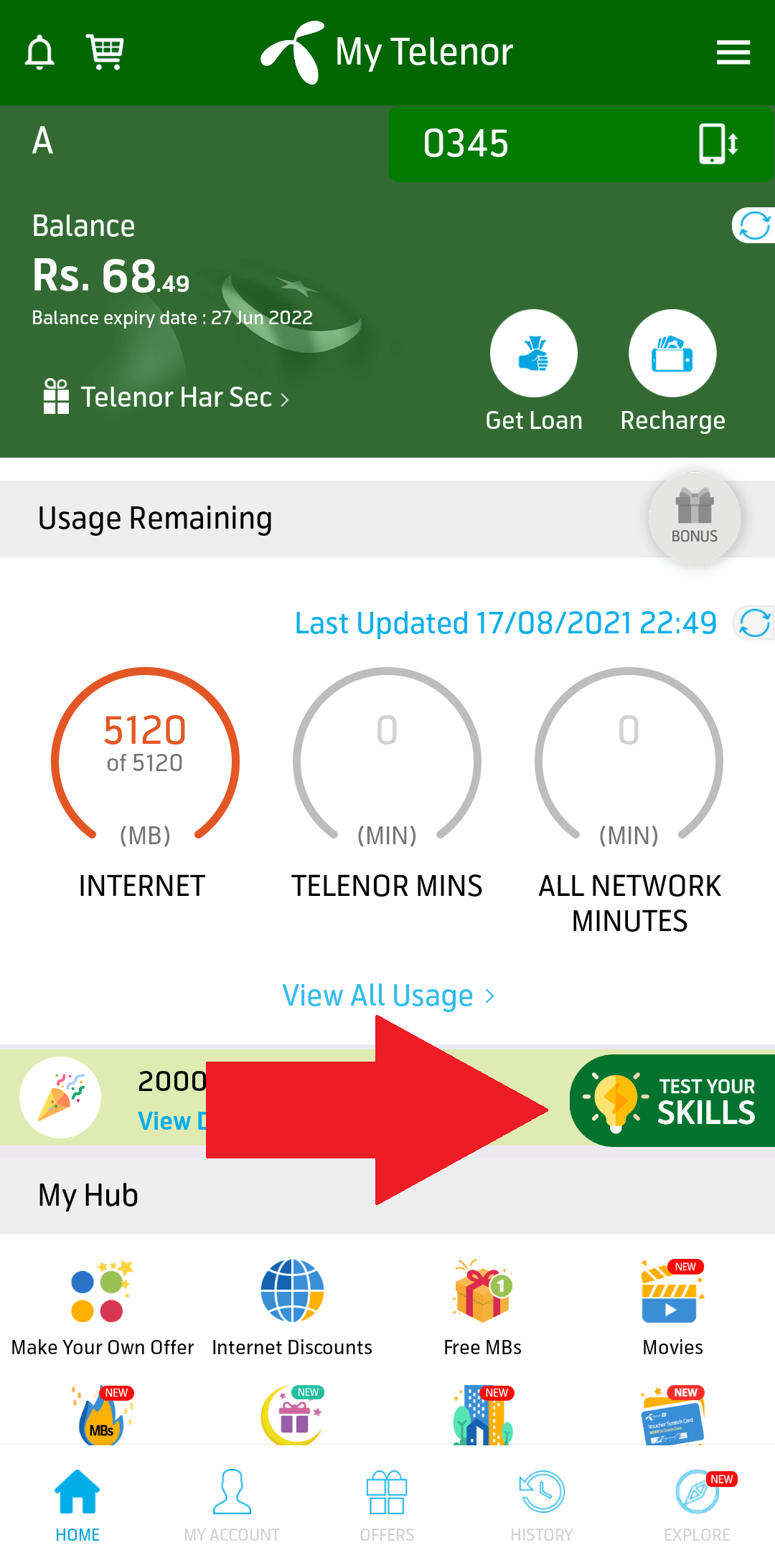 Thanks for reading our article. If you have any query you can tell us in the comment section.