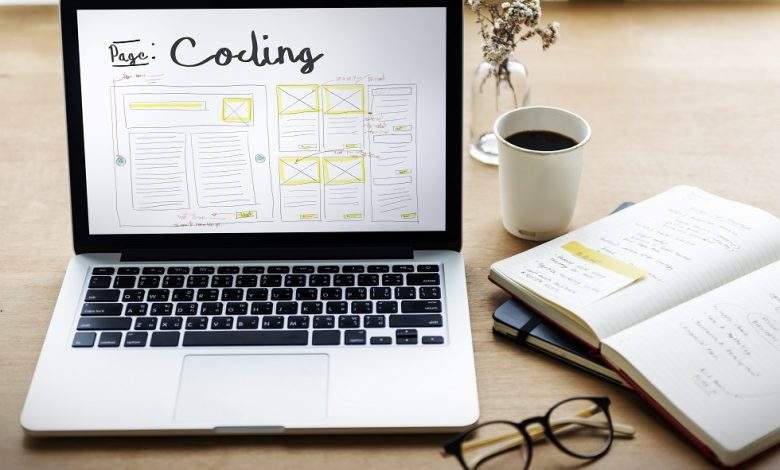 Technology
Advantages of Software Development Outsourcing
In today's tech-savvy world there are very less organizations that don't rely on software development. Numerous tasks are managed through mobile or web apps or a corporate site. As a result, in terms of productivity, efficiency, and cost savings, developing IT solutions is critical for any organization today.
This is the reason; an increasing number of organizations are jumping on the software outsourcing and offshoring bandwagon. As technology advances at a breakneck pace and organizations become more competitive than ever, software outsourcing has become one of the most talked-about business tactics.
According to reports by Statista, the global software outsourcing industry was estimated to be worth $109 billion in 2021, and the global IT outsourcing market to be worth $141 billion in 2026. As you can see, software outsourcing has been a popular technique for years, as businesses aim to reduce costs while simultaneously improving quality.
Let's now dig a little deeper into what software outsourcing is and how it might benefit your business.
What is Software Outsourcing and its Demand?
In simple words, software outsourcing is the process of hiring a company to create software on your behalf. This is normally accomplished by recruiting engineers with suitable knowledge and experience from a software outsourcing company.
Software Development Outsourcing – Demand
Software engineers are in high demand all over the world. The rising demand for software development has resulted from the rapid pace of technical improvements. In addition, the demanding for software development is being driven by digital transformation.
There are various advantages to outsourcing software development, including access to a vast pool of resources, more efficiency, lower prices, greater quality, lower risk, and more.
These have made many firms turn to software outsourcing to meet their software development demands due to a scarcity of in-house software engineers. Furthermore, outsourcing provides organizations with unprecedented access to a bigger pool of resources. As a result, software development outsourcing should be a critical component of any digital transformation plan. But selecting a good Offshore Software Development Company can play a huge role in deciding the success ratio.
The Benefits of Outsourcing Software Development
Outsourcing software development has various advantages. The following are some of the most notable:
Proximity to top talent
It's not just about the money when it comes to outsourcing. It can be challenging to put together the right team for our project at times. Outsourcing software allows you to travel the world and meet fresh people who are trained to do exactly what you need. Hire top engineers from a renowned Offshore Software Development Company. A PEO Company might help you with the process of hiring the best talent globally.
Adding Value to Existing Teams
You may want to outsource software development yet keep the majority of your work in-house. If your software development staff lacks specialized talents or the capacity to handle more work, this is a fantastic approach to supplement them.
Gaining New Skills and Experiential Learning
You can gain access to fresh technical talents and knowledge through software outsourcing, which will aid your company's growth. This is an excellent way to keep up with the most recent technological advancements and inventions. You can also benefit from your software development partner's previous expertise in working with other clients in order to minimize potential project difficulties.
Cost-cutting
Software outsourcing allows your organization to focus on its core skills while lowering internal costs. Outsourcing is a make-or-break solution for your business's performance in a competitive market where technology and needs are continually evolving.
Greater Adaptability
More flexibility is one of the key benefits that companies seek when outsourcing software development. You only pay for the expertise you require. Additionally, you have the flexibility to scale up or down the size of your software development team as needed.

Shorter time to market
Working with capable software engineers who understand your project's concepts will speed up the development of your solution. Outsourcing your IT initiatives can dramatically reduce your time to market. You can also take advantage of team expansion across time zones, which is critical in today's fast-paced corporate environment.
Better Quality and Less Risk
Businesses can benefit from the skills and experience of professional software developers by outsourcing software development. Through thorough QA and testing, an experienced team can detect flaws and errors. This reduces the likelihood of faults being introduced into your software.
So, you're ready for Software Development Outsourcing?
Prakash Software Solutions Pvt. Ltd one of the renowned names as a Software Development Company in USA seeks to serve you. We have 200+ satisfied customers globally we are providing services in Microsoft 365, Microsoft Dynamics 365, CRM/ERP, and services such as digital transformation, product engineering, SaaS, cloud development & adoption, rich internet application, custom mobile app development, validation & verification, and much more.
Connect with us … Let's discuss your project!!