How-To
How to Check FESCO Bill Online? Download FESCO Bill Online
How to Download FESCO Bill Online 2021
Highlights:
You can download your FESCO Bill online just click on the link below and there you can print and download your FESCO Bill.
After that enter your 14 number reference number in the box
Now you can check your latest bill with a due date.
Click on the "Print" Bill to print your bill in the hard file.
If you want to know more about How to check FESCO Bill Online 2021 then just read this article carefully, we will discuss FESCO Bill Online in detail.
About FESCO:
FESCO stands for "Faisalabad Electricity Supply Company". FESCO provides electrical power to Faisalabad and the cities around Faisalabad.
HESCO is one of the largest electricity supply companies in Pakistan, that is low losses and a high rate Bill Collection Company.
How to Check FESCO Bill Online?- FESCO Bill Online- How to Download FESCO Bill?
First Click on the link below:
dbill.pitc.com.pk:888/fescobill or 210.56.23.106:888/fescobill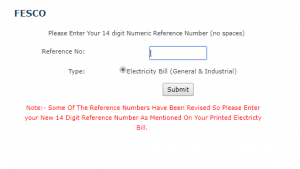 Enter the #14 number reference Number mentioned on your Electricity Bill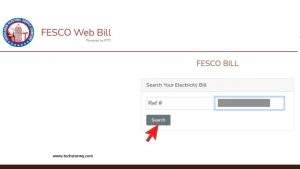 Click on the button Search.
Your Electricity bill will be shown in front of you.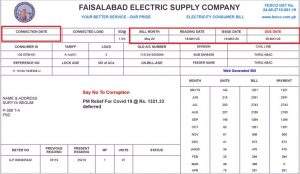 When the Bill will be shown in front of you then just click on the "Print Bill" to print your bill.
Operation Areas of FESCO
Fesco provides electricity in Faisalabad and all the cities around Faisalabad.
The cities where the FESCO is providing the power are included
Faisalabad, Sargodha, Mianwali, Khushab, Jhang, Bhakkar, T.T Singh, and Chiniot districts.
Taxes in FESCO Bill
Here is the list of all taxes included in the FESCO Bill.
FPA
FPA Stand for Fuel Price Adjustment.
This is the tax of fuel pricing of rental power companies that makes electricity from Crude Oil etc.
TR Surcharge
T.R stands for Tariff Rationalization Surcharge. This is the tax about NEPRA and GOP tariff differences. When the difference is in plus, it will be payable by GOP as "Subsidy." But in case of negative difference, the Distribution Company will pay GOP as "Inter DISCO Tariff Rationalization Surcharge ( IDTR SUR )."
FC Surcharge
FC means Financing Cost. F.C Surcharge is to secure the debt servicing of the Power Holding Private Limited.
Deferred Amount
This amount depends on if you want to pay this you can pay in the same month otherwise you can pay later. There are no late payment charges on bills, and your next bills may include this price in installments or full.
QTR Tariff Adj / DMC
This is the tariff adjustment price. You can see this amount in your bill every 3 months.
FESCO Contact Details
If you want to get more information you can contact the company through this number and Email ID.
Call +92- 41- 9220184-9220229
Email complaint@fesco.com.pk
Address Faisalabad Electric Supply Company,
West Canal Road, Abdullah Pur, Faisalabad, Pakistan.
If the article is helpful for you then please let us know in the comment box